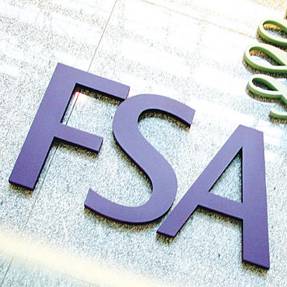 The City regulator plans to force firms to compensate millions of victims of debt insurance misselling.
The Financial Services Authority (FSA), which made the announcement today, wants to re-open almost 200,000 payment protection insurance (PPI) complaints that were initially rejected by the firm selling cover (see the PPI reclaiming guide).
It also wants to ensure those missold single premium cover, a particular type of PPI where the cost for the term of the loan is paid upfront and therefore incurs interest, get their money back.
The measures could lead to mass payouts to misselling victims, estimated to total over £10 billion. The highest reported individual PPI compensation claim is over £42,000.
Single premium PPI is now virtually extinct as most firms have stopped selling it due to the number of complaints received.
The campaign to reclaim loan insurance has multiplied rapidly over the last few years.
Over 600,000 reclaiming template letters have been downloaded from this site alone as it's dawned on hundreds of thousands that their policy is unsuitable and doesn't cover them as expected (download one from the PPI reclaiming guide).
The FSA cited the huge number of PPI complaints that are unfairly rejected by firms as a key reason for these measures.
Earlier this month, the Financial Ombudsman Service, the independent arbitration body, revealed it upholds up to 99% of insurance-related complaints it receives against some firms (see the Ombudsman complaints data MSE news story).
Most of these relate to the misselling of PPI, designed to cover repayments if you cannot work.
The FSA's crackdown - what is definitely happening
A number of unnamed firms, that the FSA says represent over 40% of the single premium market, have agreed to review the way they sold cover going back to January 2005 in some cases. The FSA will monitor those investigations to ensure fair play.
If that firm-by-firm probe, which is due to get underway shortly, highlights misselling, then each guilty company will write to all its single premium customers inviting them to write back requesting money back.
The FSA has pledged to take "ongoing supervisory action" with those firms that are not reviewing their past sales.
What is likely to happen
FSA is also consulting with the industry on a number of further proposals. If agreed, they should be put into practice later this year.
They are:
New guidance to ensure PPI complaints are handled properly, with consumers getting fair compensation where appropriate. The Ombudsman has indicated support for the FSA's approach.
A new rule will require firms to re-open a total of 185,000 previously-rejected PPI complaints and reassess them against the guidance.
The FSA may also extend the forced reviews to other types of PPI sales.
Martin Lewis, MoneySavingExpert.com creator, says: "It wouldn't surprise me if up to £10 billion worth of PPI was missold, putting this on a similar scale to bank charges.
"The great difficulty with PPI reclaiming is that it is much more complicated so many are scared off. Anything that twists the nipples of banks into being proactive is great news.
"As for the cases that need reopening, one of the great difficulties we have had is that we know banks reject complaints knowing full well if they go to the Ombudsman they'll win. Yet too many people still believe what their bank says.
"So those 185,000 cases are exactly what we called for three weeks ago when the Ombudsman revealed its complaints statistics. It's to be hoped the FSA will deliver."
Jon Pain, from the FSA, says: "This is the last chance for the industry to show that it can act fairly, consistently and in the best interest of consumers on PPI."
Further reading/Key links
Get your money back: PPI reclaiming
Cheap cover: Loan insurance