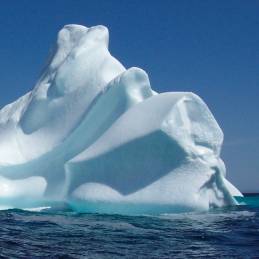 Savers who had money in collapsed Icelandic bank Icesave have just over two weeks to claim compensation or risk losing their money for good.
And those who held a tax-free cash Isa with the failed provider must re-save that money in another cash Isa even earlier or lose the tax-free status of that sum. The Isa deadline is Monday, 5 October (see Cash Isa guide).
The warning comes ahead of next Wednesday's one-year anniversary of the collapse of the bank.
Despite its failure, no Icesave saver with UK-based funds will have lost a penny after the Government agreed to reimburse those affected (see the Safe Savings guide).
Claim compensation
However, the guarantee only applies if you inform the Financial Services Compensation Scheme, which handles claims, that you're owed cash by 15 October.
Every saver with the provider should have received an application form from the FSCS to claim their money back, but if you've lost it you'll need to call to request a replacement (020 7892 7300 or 0800 678 1100).
The absolute deadline is 30 October but the FSCS is calling on the 1,700 still to send their request, to do so earlier, to give it time to submit that claim to the Icelandic authorities on time.
An FSCS spokeswoman says: "Customers are asked to make claims to the FSCS by 15 October at the latest."
So far, 296,600 Icesave savers have successfully claimed their money back (see the Top Savings guide for where to stash your cash).
Maintain tax-free Isa status
To ensure your Icesave Isa savings are not taxed in future, you must deposit any funds in a new Isa by next Monday. You must also show your new Isa provider the certificate sent to you by the FSCS to prove that cash was held in a tax-free account.
The FSCS says those affected can move their money into any type of Isa account and maintain their tax-free wrapper if they follow those steps (see the Top Cash Isa guide for the best rates).
Stay safe
You're only protected up to the first £50,000 per person, per institution in a UK-registered provider.
However, as was the case with Icesave, not all banks are UK-registered.
Post Office savers are protected by the Irish compensation scheme which guarantees 100% of your deposits, though doubts have been expressed as to the stability of the Irish economy (see the Concerns over Irish banks MSE News story).
ING savers are protected by the Dutch system with guarantees your first €100,000 (approx. £91,000).
Icesave depositors were protected for the first £16,873 by the Icelandic Government and for the remainder up to £50,000 by the FSCS.
However, after the Icelandic Government refused to pay, UK Chancellor Alistair Darling announced all depositors would be FULLY compensated by the FSCS last October.
Further reading/Key links
Stay secure: Safe Savings
Best rates: Top Cash Isas, Top Savings