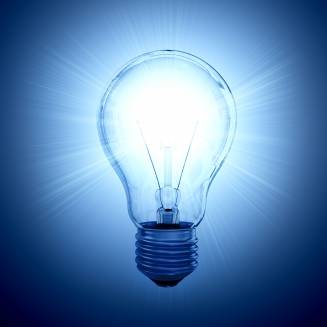 A new energy provider has entered the market, insisting it can help households cut their bills.
Ovo, a privately-financed company based in Gloucestershire, launched with the new cheapest online tariff this month but was quickly trumped by First Utility (see the Cheap Gas & Electricity guide).
However, experts say it's far too early to assess whether that promise will translate into cut-price tariffs in the long run, and good customer service.
The two Ovo founders, Stephen Fitzpatrick and Kris Black, an ex-investment banker and drinks company director, say of their firm: "We use the latest technology to be more efficient and keep costs low."
They also say due to their newcomer status, the company has bought power from the wholesale market recently at lower prices, which will help it provide cheaper tariffs.
Energy firms have generally argued the reason household bills have not dropped in line with the sharp falls in their energy buying costs is because they bought power months ago on the wholesale markets when it was far more expensive (see the Regulator demands energy price cuts MSE News story).
Ovo also pledged to keep tariffs simple, something the industry has recently been crying out for. It charges a single price per unit used, rather than complicated dual pricing depending on consumption.
Mark Todd, from price comparison site Energyhelpline.com, says: "Ovo is saying the right things and maybe it will break the mould but it is too early to tell.
"We've not yet had much customer feedback as the company simply has not been around long enough."
The OVO energy plan
The new online tariff from Ovo, available nationwide except northern Scotland, is a fixed deal with penalties of up to £60 if you exit within 12 months. Average costs are £978/year per household, according to Energyhelpline.com.
New First Utility iSave tariff
It costs an average £965/year. While not fixed, the price includes a 12.5% discount, applied after 12 months. It's available to property owners only, apart from those in the Midlands and East Midlands regions.
You can get an additional discount of up to £20 (£5/quarter) by submitting meter readings every quarter.
Always do a comparison
However good a tariff may seem, you should always first compare it against the competition via a price comparison site to ensure you get the best deal (see the Cheap Gas & Electricity guide).
Further reading/Key links
Slash energy costs: Cheap Gas and Electricity
Capped deal ending soon? Capped Tarriff Help