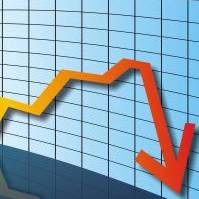 Inflation slumped to a five-year low during September, official figures showed today.
The Consumer Prices Index (CPI) fell from 1.6% to 1.1% over the month, according to the Office for National Statistics (ONS). The measure was last at this level in September 2004.
Inflation dropped further than economists expected in the month and will lead to renewed fears Bank of England Governor Mervyn King may have to write to the Chancellor explaining why CPI has undershot the 2% target by more than 1%, if it declines further.
Household energy bills were the biggest contributor to the fall in CPI, as this year's unchanged gas and electricity prices have been compared with big rises in 2008 (see the Cheap Gas & Electricity guide).
Several major energy suppliers hiked their prices in September last year.
The wider Retail Prices Index (RPI) measure, which includes house prices and mortgage interest payments, has been negative since April (see the Cheap Mortgage Finding guide).
Much lower mortgage interest payments compared with last year have kept the measure below zero.
RPI also lost ground in September, falling to minus 1.4%, compared with a 1.3% decline in August and the ONS said both measures were pulled down by energy prices.
Savings impact
With the cost of living falling for some, this is a boost for savers. Savings rates are lower than a year ago but the best accounts still offer a reasonable return (see the Top Savings guide).
Yet deflation means you're earning even more in real terms because, in theory, you're spending less.
James Knightley, an economist at ING Financial Markets, says the bigger-than-expected fall represented a temporary move lower for inflation.
He adds: "Clothing prices and petrol prices jumped and we suspect that these components have further to rise.
"Indeed, petrol prices will make a major upside contribution over coming months given that the oil price fell to close to 30 US dollars a barrel late last year. When you add in sterling's plunge then the upward impetus could be even greater.
"In addition, the VAT hike will likely push headline inflation even higher so it is looking quite likely that we will see headline CPI pushing back well above 2% in early 2010."
Further reading/Key links
Best rates: Top Savings
Mortgage rate-busting: Cheap Mortgage Finding