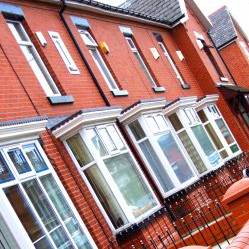 Tens of thousands of mortgage customers will be entitled to compensation after the city watchdog fined a lender for hammering those in arrears with excessive charges.
GMAC-RFC, which used to be the tenth largest mortgage provider, based on new lending in 2006 and 2007, has been fined a whopping £2.8 million by the Financial Services Authority (FSA).
The FSA says GMAC treated customers behind on payments "unfairly" and must now repay up to £7.7 million, plus interest, to well over 46,000 borrowers (see the Mortgage Arrears and Redundancy guides).
And with the regulator saying the case "sets a precedent", this indicates others who have been treated with such disdain may also be entitled to similar redress in future.
The FSA lists GMAC's four key failings:
Excessive and unfair charges.
Poorly-designed repayment plans.
Inadequate training of mortgage staff.
Repossessing before considering the alternatives.
Earlier this month, the FSA warned lenders it will take action against those that treat struggling borrowers unfairly (see the Mortgage crackdown MSE News story).
It has identified five lenders that bent the rules and this is the first example of action and public censure.
Compensation details
There are three arrears fees for which GMAC will have to pay compensation, dating back to November 2004.
Non-direct debit fees (usually charged when you pay by cheque or bank transfer to cover admin costs) levied on customers when they didn't make a payment (average refund £117).
Early repayment charges (usually applied when you pay off a mortgage before the end of an introductory period) applied to the portion of the loan in arrears as well as the whole loan meaning customers paid twice (average refund £14).
Part of the solicitor's instruction fee which was more than the actual cost (average refund £45).
The FSA does not know the total number of customers affected, though it will be somewhere between 46,000 and 114,000.
It only has figures for the total number of individual charges that need refunding (114,000) but many homeowners will be entitled to multiple refunds.
How to get compensation
If you're in arrears on a GMAC mortgage or have remortgaged away from it and remain at the same address, GMAC says you don't need to take action.
The company will send a letter with details of the compensation programme to affected customers charged one of the above fees since 1 November 2004. They will receive an automatic refund, plus interest, to their mortgage account or by cheque.
For previous customers who have moved address, the company will send a letter to the last known address to arrange a refund by cheque. If unsure, contact GMAC on 0800 030 4662.
GMAC's statement
"We apologise to customers affected. We have established a customer redress programme.
"Whilst our arrears charges were in line with the market, in hindsight, we fully accept for certain fees our estimates of the costs were not proportionate to the additional administration required.
"We will be writing to customers who incurred these charges and will re-credit the charges plus interest."
Further reading/Key links
Get help: Mortgage arrears, Debt help, Redundancy