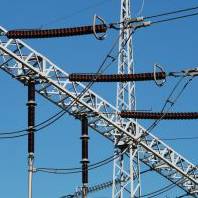 Energy supplier Ovo has slashed the price of its cheapest tariff by around £50/year.

The recently-launched firm has cut prices of its dual fuel tariff 'New Energy Plan' to £921/year for the average family.
The deal is fixed for a year which means the price per unit of energy cannot rise or fall.
Price comparison site Energyhelpline.com says it now tops the online tables ahead of previous front-runner First Utility.
Both are well ahead of big six energy giants (see the Cheap Gas & Electricity guide).

However, if you cancel the contract before the 12-months is up you'll get a £60 exit fee.
Compare, switch & get cashback
There's no one cheapest supplier for everyone so always do a comparison to see if you can save.
Many who've never switched before can save £250 a year, and even those who have switched could see savings of over £100.
Further reading/Key links