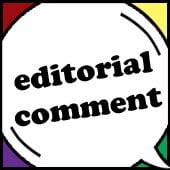 MoneySavingExpert.com is at the final stages of hiring a top QC to see whether there's hope in the bank charges case, so I wanted to lay out the provisional legal arguments....
This week, the court argument for reclaimers crumbled (see the Bank Charges result Q&A) but there was a glimmer of hope offered by the lead Supreme Court judge.

The Office of Fair Trading, which brought the case against the banks, says it'll give its view in December. As that leaves millions on hold, that's why we're engaging a top barrister to redraft our template letters.
The Free weekly email will reveal when they're published and they'll also be made available to the other campaigning sites such as the Consumer Action Group, Penalty Charges and Legal Beagles.
All on a technicality
It's first necessary to understand what actually stopped so many people from claiming back the billions unfairly taken for going beyond their overdraft limit.

Put simply, the Supreme Court decided these bank charges are a 'core part' of the price of a bank account, rather than a lesser charge as ruled by the High Court and Court of Appeal. And while that still makes it two senior courts against one, as its name suggests, the 'Supreme' court decision wins – and millions lose.

You may think "what difference could that make?" and that's sort of the point – it's legal, it's technical. It doesn't mean bank charges are fair, it means the OFT didn't get permission to examine whether they are fair or not as a result of this decision. And as 'technicality' seems to be the name of the game, that's the route we're taking going forward.

Constructing the new argument
The chief judge thought it important enough to say this ruling didn't stop people challenging fairness under 'clause 5' of the Unfair terms in Consumer Contracts Regulations – I believe this was a deliberate hint another option's open.
Here's what clause 5 actually says:
5. – (1) A contractual term which has not been individually negotiated shall be regarded as unfair if, contrary to the requirement of good faith, it causes a significant imbalance in the parties' rights and obligations arising under the contract, to the detriment of the consumer.
Now, from our first look at this and working with solicitors, in a nutshell, the provisional argument we will be looking to follow under this clause is:
Significant Imbalance.



There is a significant imbalance due as there's a massive cross subsidy from those who pay charges to other bank customers – the minority of people hit with charges are paying a disproportionate portion of the cost of the entire banking system.

Unfair as customers have no choice.

This significant unbalance is unfair as it was never individually negotiated and was not in good faith as the cross subsidy was never disclosed to customers initially and they were not given a chance to opt out.
This is our initial view, and of course it could change with the QC's work, but there is certainly an argument. Though while we hope this may open the door to some reclaiming these unfair charges, it's still safest to assume it won't work.

The banks will also need choose whether to challenge these arguments in court from the start or, considering that the OFT will be reporting back in December, move back to the system of goodwill payments.

When the new template letters are available we will include it in the site's Free weekly email.

Banks may've shot themselves in the foot
As a final thought, there is a completely separate secondary route that may also offer a slim hope. It's something I mentioned in passing to the press after the judgment, but now I have it from a good source a glancing eye is being passed over it in Whitehall too.

Currently we're in the perverse situation that bank accounts must be fair when they are in-credit because then they are regulated by the Financial Services Authority (FSA) but needn't be fair when overdrawn because that's covered by the OFT and this judgment went against it.

However,the judgment set in stone that 'bank charges are a core part of a product's terms' – and that means logically they should come under the FSA auspices. Therefore, it could simply make a regulatory decision on fairness rather than a legal one.

If it did choose to do this and for example set a fair price for charges going forward, it is likely customers would be able to go to the Ombudsman to complain past charges were unfair based on that.

It'd be a great irony if the banks' legal arguments in court left them paying out.
Other Bank Charges Links

Official Judgment: Supreme Court
Party leader letters to MSE: Brown, Cameron and Clegg
Reclaiming Guide: Bank Charges