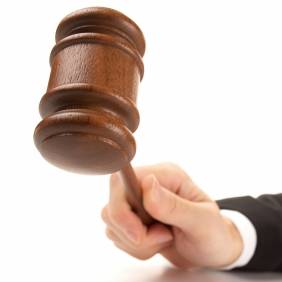 Consumers who try to wriggle out of their credit card debts based on a technicality have been dealt a blow after one loophole was closed by the High Court, it is claimed.
Legal experts insist the decision means the argument that debt cannot be enforced when a lender cannot provide an exact copy of the original credit card agreement, or where the agreement contains a minor error, has been blown out of the water for many (see the Write-off your debt? guide).
This route, often put forward by claims management firms, has proved a relatively successful avenue for claims and MoneySavingExpert.com has seen limited evidence of lenders no longer chasing borrowers for debt in such circumstances.
The ruling does not mean an end to the debt-avoidance industry which has grown rapidly over recent months as other avenues may still exist, the Judge in the case said.
The verdict
The High Court trial, held at the Manchester District Registry Mercantile Court, involved eight separate claims by consumers against lenders to determine certain legal principles of when a credit card debt can be deemed unenforceable.
Even if unenforceable, a lender can often demand payment and register non-payment with a credit reference agency which can hit your credit score. It cannot, however, seek a court order to ensure payment.
Judge Waksman said last week in his ruling:
Lenders do not have to provide an exact copy of the original agreement. They simply have to provide "a reconstituted version... which may be from sources other than the signed agreement" under Section 78 of the Consumer Credit Act.
As a result, he says lenders will usually be able to supply copies even if not within the required 12 working days.
He also agreed with an earlier ruling in October that stated even if a lender cannot provide a copy, the debt is only unenforceable until a copy is provided. And, even while temporarily unenforceable, it does not stop the lender from reporting non-payment to credit reference agencies or from sending letters demanding payment (see the Debt write-off blow MSE News story).
In any case, he said the lack of credit agreement alone does not mean the relationship between lender and consumer is "unfair".
Where an agreement has been "varied" (eg, where the interest rate has risen), a copy of the original and the varied terms must be produced.
Upshot of the ruling
Some claims management firms, such as Cartel Client Review, one of the most aggressive firms which charges an upfront fee, declared the ruling a "victory".
Carl Wright, from Cartel, says: "The High Court has ratified what Cartel has been fighting for, for over two years, that where a bank or credit card company is in breach of Section 78 of the Consumer Credit Act that the agreement is legally unenforceable."
However, Judge Waksman said: "It it seems to me to be likely that the number of challenges about Section 78 copies (where it cannot provide a copy of the agreement) will diminish significantly hereafter.
"Absent (of) any positive allegation of improper execution, a claim based solely on the absence of, or defect in, a copy will not succeed."
Other legal experts say even though a debt is unenforceable while a copy of the agreement is absent, it is now easy for lenders to provide one. Even if they don't, there are dire consequences for consumers.
Daniella Lipszyc, a solicitor from law firm Ultimate Law, adds: "Banks and lenders will find a copy now they have this guidance.
"In any case, even if the document is not found the debt is only temporarily unenforceable until a copy is produced and many will not want to have their credit files tarnished or be threatened by debt collectors."
She says consumers are only likely to succeed in having their debt deemed unenforceable where a lender has treated them unfairly, such as by increasing their interest rate, or where payment protection insurance (PPI) has been missold.
Other test cases based on the misselling of PPI are ongoing.
The Office of Fair Trading issued guidance for the trial in which it stated both lenders and claims firms often mislead consumers.
It says: "We are pleased with the judge's ruling and will be publishing guidance on this matter in the new year."
Moral issue
Critics argue debt-avoidance is immoral where you have legitimately borrowed cash and have been treated well by your lender.
The British Bankers' Association says when consumers gets their debts cleared, it means higher charges for everyone else to make up lenders' deficits.
The Ministry of Justice has previously warned against believing the "misleading" marketing slogans used by many 'ambulance-chasing' firms that sometimes suggest success is "easy" (see the Beware fee-charging firms and Warning over debt ads MSE News story).
Daniel Goldberg, from claims company Challengeyour.com says while some claimants are successful, the many promises of widescale write-offs are wildly exaggerated.
Goldberg adds: "Only in very few cases is debt write-off possible. Many of the claims being put through are not working.
"Even if an agreement is unenforceable, a judge can override this."
Further reading/Key links
Debt help: Write off your debts?, Debt Problems
Full ruling: High Court papers