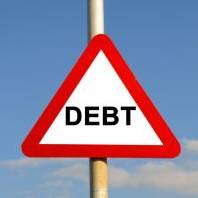 Consumers have been told by a claims firm they have little chance of getting debt wiped out by challenging a credit agreement.
And even if successful, a landmark court ruling means it's likely to leave claimants severely out of pocket (see the Write-off your debt? guide).
The news will be a blow to thousands of borrowers lured into trying to get debt cleared by the multi-million pound claims management industry.
Yet critics argue debt-avoidance is immoral where you have legitimately borrowed cash and have been treated well by your lender.
The industry regulator has previously warned against believing the "misleading" marketing slogans used by many 'ambulance-chasing' firms that sometimes suggest success is "easy" (see the Beware fee-charging firms MSE News story).
Now even some claims firms, which make a living by encouraging consumers to make all sorts of claims and then take a fee, admit the debt clearance process could be a waste of time and money.
Some firms charge fees up to £500 just to consider your argument, before even deciding whether you have a case.
The chief argument used by these companies is that lenders may be forced to cancel debt if they cannot provide a copy of the original credit agreement or if they made an error on that form.
Daniel Goldberg, from claims company Challengeyour.com, which does not charge an upfront fee, has lifted the lid on the practices of some of his rivals.
He says while some claimants are successful, the many promises of widescale write-offs are wildly exaggerated.
Goldberg adds: "Only in very few cases is debt write-off possible. Many of the claims being put through are not working.
"Even if an agreement is unenforceable, a judge can override this."
Challengeyour.com believes you've most chance of getting debt wiped out when payment protection insurance (PPI), to protect your repayments, has been missold (see the PPI reclaiming guide).
Earlier this month, a cleaner from South Tyneside had an £8,000 debt written off, partly due to her lender, MBNA, charging her for PPI when she insisted she had not requested it (see the PPI victim gets £8,000 debt wiped out MSE News story).
The British Bankers' Association says that everyone else pays through higher charges when a consumer gets their debt cleared.
Out of pocket
A major development last week means that even if you are successful in getting debt cleared, it could have a disastrous affect on your ability to secure cheap credit, or any borrowing at all, in future.
Lenders that have agreed not to chase customers for debts usually still inform credit reference agencies of borrowers' failure to pay, which badly hurts their credit record.
This practice was unsuccessfully challenged last week in a landmark High Court test case by a man who owed £15,000 on a loan.
He was seeking an injunction to prevent Royal Bank of Scotland (RBS) adding black marks to his credit file for non-payment while it was unable to provide him with a copy of the loan agreement.
He claimed this made the debt unenforceable while the paperwork was missing.
Judge Flaux said while "the absence of the statement may be a technical non-compliance, the claimant has suffered no prejudice as a consequence".
RBS has since found the agreement meaning the £15,000 balance needs to be paid.
Chris Busby, partner at law firm Eversheds, says: "Ceasing repayment of loans will have an adverse impact on credit ratings, which may result in otherwise lenient payment plans being withdrawn."
Further reading/Key links