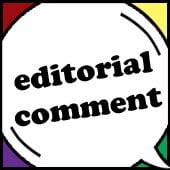 For the last year, we've got used to super-low, flat 0.5% UK interest rates, yet in the last week we've seen the first signs of cracks.
So what should mortgage holders do?
Rate hikes. In March, Skipton Building Society will hike its standard rate from 3.5% to 4.95%, adding £80/mth per £100,000 mortgage. This follows Accord's increase from 5.34% to 5.99% late last year. Whether this is the start of a trend, we need to wait and see. Though Halifax, Nationwide (on pre-April 2009 loans) and C&G guarantee their standard rates won't rise unless Base Rate does.


Recession is over, inflation is back, will UK rates rise? Yesterday, it was announced the economy's growing again, albeit by a paltry 0.1%, and inflation's jumped 1% point to a massive 2.9%, well above the Bank of England's 2% target. Some pundits believe this will hasten Base Rate rises.


Fixed rates falling. Perversely, in recent weeks, some fixed rates have fallen. That's because they follow long, not short, term trends. So they've become relatively more competitive.
What you should do...
Monitor your rate. Unless you're on a fixed deal, start regularly checking what's happening to it, so you can switch if needed.


Check the best deals. If you can switch without penalties, you need stay aware of what's available. Either speedily via comparison sites, or get the full cost and sums via a 'whole of market' mortgage broker. See the Cheap Mortgages guide.


Is it worth fixing? Fixing means you've the surety of knowing exactly what you'll pay. The closer to the brink you are, the more attractive fixing is (see the fixed v discount guide). One further option is reserving a cheap fix up to 6 months ahead for a few hundred pounds as an insurance policy, then if rates rise use it, if not, let it go. Speak to a broker about this.
Further reading/Key Links
Mortgage cost-cutting guides: The Remortgage guide, Mortgage haggling, Cheap mortgage finding, Ditch my fix?