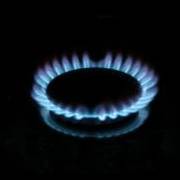 British Gas (BG) is locking thousands of customers whose fixed or capped deal has expired onto expensive new tariffs.
Households could be over £200 a year worse off by lapsing onto one of its new deals.
The energy giant says most of its fixed or capped rate deals that have expired recently or that are soon to end automatically roll onto another capped tariff.
Yet crucially these tariffs have exit penalties, so people are people locked into tariffs they haven't signed up for and can't escape without paying a fee of up to £70.
This comes at a time when BG is cutting prices which means, for now, the capped guarantee is less attractive to many).
Last year, Scottish Power angered customers by locking many into a new, expensive tariff after a popular fixed rate deal ended (see the Scottish Power warning MSE News story).
MoneySavingExpert.com has raised this unfair pricing issue with Ofgem, the energy regulator. It says it is investigating such lock-ins.
An Ofgem spokeswoman says: "We have concerns and are considering the issue. We will have more to say on this next month."
British Gas complaints
Customers who signed up to BG's Price Guarantee 2009 deal, which ended in December, are currently venting their anger with BG on our forums.
They have been rolled onto the Price Guarantee March 2011 tariff which comes with a £35 exit fee for gas and the same for electricity.
To make matters worse, figures from price comparison site Energyhelpline.com show the Price Guarantee March 2011 tariff is expensive.
The cost to a typical household is £1,119 a year, around £220 more a year than the cheapest tariff on average, BG's Websaver 6, which costs a typical home £899 a year.
One forum poster, under the name Mikki, says: "Surely they can't impose a charge for something you haven't signed for? They did not inform me that they had renewed my contract."
Another MoneySaver, alisaver, adds: "This makes me so mad. If I had known when I signed up for the December 2009 deal that I would have been automatically rolled into another fixed deal for over a year would have set myself reminders to deal with it."
BG says it writes to or emails customers giving at least 30 days' notice to opt-out of the new deal, but numerous MoneySavers have complained on this site's forum that such practices are unfair because not all emails are read given the amount of junk they receive.
Some customers claim not to have received any notification. Many on the Price Guarantee March 2011 deal will have missed the 30-day window to avoid a fee.
A British Gas spokesman says: "When a customer's product ends we write to inform them that they will be going onto a similar product but we give them the option to opt out via phone or a coupon they can freepost back to us.
"Our customers on fixed price deals like the fact that they are protected from the impact of price rises."
What should you do?
BG says that if customers are unhappy about being rolled onto another fixed deal they should call the power firm to discuss "what the options are". Please report any fee refund successes in the discussion thread below.
Martin Lewis, MoneySavingExpert.com creator, says: "If you've been stung, demand the exit fee back from British Gas if you switch. If you don't succeed, take it to the Energy Ombudsman. This is an untried method but explain you don't think this is fair.

"Lock-in pricing is bad enough normally but this is a double whammy. Here, it's the company that chooses the tariff it wants to put you on and makes you pay to get out of it.
"The whole thing is a disgrace, it's time Ofgem stepped in. Quite simply, companies should not be able to impose lock-in penalties without an opt-in consent from the customer."
If you're an energy customer on a fixed or capped rate deal that's yet to expire, regardless of provider, you're usually placed on an expensive tariff on expiry, which may include a lock-in.
Ensure you compare the price of your NEW deal with the best alternative on the market and switch, if necessary).
But ensure you incorporate the cost of the exit fee into any savings if you switch compared to waiting until it's ended.
Further reading/Key links
Slash energy costs: Cheap Gas & Electricity
Your rights: Fight Energy Direct Debits
Boiler protection: Boiler Cover