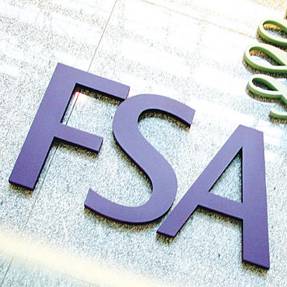 The man who led the City regulator during the worst financial crisis of modern times has stepped down.
Hector Sants today announced he will quit as chief executive of the Financial Services Authority (FSA) this summer after three years at the helm (see the Recession-Proof Your Finances guide).
During his time, four major banks had to be rescued by the Government: Northern Rock, Royal Bank of Scotland, Bradford and Bingley (part of which was also bought by Santander) and Lloyds Banking Group.
Another giant, Halifax/Bank of Scotland, was bought by Lloyds TSB to save it from collapse (before the combined firm became Lloyds Banking Group), while numerous others banks and building societies have hit hard times with many bailed out by rivals.
The FSA has received plenty of criticism for its handling of the crisis and for allowing the reckless lending many blame for the banking collapse during the boom years.
Sants says: "When I was appointed I told the board that I planned to serve as CEO for three years, and I intend to stick to that timetable.
"Of course, those three years have encompassed the most extraordinary circumstances for a financial regulator, and I am very proud of the manner in which the FSA rose to the challenge of dealing with such unprecedented turbulence across global financial markets.
"Moreover, I believe the FSA candidly examined the failings in financial regulation that contributed to the onset of the crisis, learned the lessons and has gone on to reform itself into a much stronger and better equipped organisation."
Further reading/Key links
Protect yourself: Recession-Proof Your Finances, Best Bank Accounts