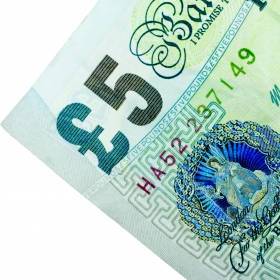 The UK's third biggest building society is in talks to merge with a smaller rival in the latest of a series of tie-ups in the struggling sector.
Coventry Building Society is discussing joining forces with Stroud & Swindon to create a combined society with more than £20 billion in assets (see the Top savings accounts and Best current Accounts guides).
Negotiations are at an early stage after Coventry approached the smaller group earlier this year.
Stroud marketing director Linda Will confirmed the talks and said the firm's board had an obligation to consider any serious proposal.
"We are in very early stage talks about which there is no detail," she says.
Stroud has suffered in the low interest rate environment, with losses of £3.4 million in 2008 and bad debt provisions of £1.8 million.
Meanwhile, Coventry last week reported pre-tax profits had more than doubled in 2009 to £56.2 million in 2009. It has 1.2 million members and a network of 48 branches located throughout the Midlands.
A statement from Coventry said there is no certainty a merger will take place and the deal will only go ahead if it were to benefit members of both organisations.
"Any merger, if agreed, would require the formal approval of Stroud & Swindon's savings and borrowing members as well as confirmation by the Financial Services Authority," it says.
The statement added that no action by members is required.
The merger talks add to the wave of consolidation in the mutual sector during the past two years.
It follows a deal between the Yorkshire and Chelsea building societies - the UK's second and fifth largest - that will create a major force in the mutual sector, with assets of £35 billion, 178 branches and 2.7 million members.
Nationwide has taken on the savings arm of Dunfermline, as well as the Derbyshire and Cheshire, while Skipton Building Society took over Scarborough last year.
Further reading/Key links
Best rates: Top savings accounts, Best bank Accounts
Stay safe: Savings safety guide