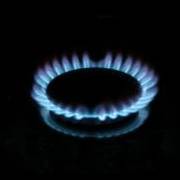 Scottish & Southern Energy (SSE) has become the second power firm to cut gas prices across a number of tariffs this year.
Household bills will drop by between 4% and 9% on 29 March, depending on the type of deal you have, though electricity prices are not falling (see the Cheap Gas & Electricity guide).
Customers whose gas and electricity is provided by SSE prices will see gas costs fall by 4%, gas-only customers will see a 7% drop, while those on a pre-payment meter will witness a 9% cut.
The cuts apply to all tariffs (other than fixed rates) regardless of how you pay or how you receive your bills, though some have described the price drops as a "drop in the ocean".
The cuts will reduce the average annual dual fuel bill from £1,192 to £1,162, according to price comparison site uSwitch.com.
Last month, British Gas cut gas prices by an average 7%, but kept electricity costs on hold (see the British Gas price cut MSE News story).
Time to switch?
Even with the price drops, BG's and SSE's tariffs will not necessarily be the cheapest, while those on their standard deals will almost certainly be paying too much as the best prices are online.
The energy market is complicated so determining which is the cheapest provider depends on where you live and how much power you use.
Households can sometimes cut their bills by hundreds by doing a comparison of the tariffs available (see the Compare Gas & Electricity and Get Cashback guide).
Martin Lewis, MoneySavingExpert.com founder, says: "Energy companies are like sheep. When one moves, the others bleat and follow - so it's likely we'll see rivals shave the cost of their tariffs in the next couple of months.
"Yet this announcement doesn't change the general tactic most people should adopt. The real price war amongst energy companies has been on online tariffs, for those willing to give up paper bills.
"There's still £100s to be saved by comparing, ditching and switching. Just watch for lock-in penalties in case other prices start to fall further."
Mark Todd, from price comparison website energyhelpline.com, says: "Although any cut is welcome, this just a drop in the ocean. The reduction also doesn't come in until the end of March – unlike the recent British Gas cut which was immediate."
Further reading/Key links
Slash energy costs: Cheap Gas & Electricity
Your rights: Fight Energy Direct Debits
Boiler protection: Boiler Cover