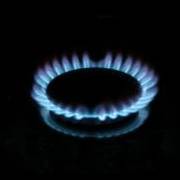 British Gas (BG) has today cut the cost of standard gas tariffs by an average 7%, in a move which could spark an energy price war.
However, the price reductions do not apply to electricity costs. Its cheaper, online gas tariffs will not all fall by the full 7%, with some web-based deals not dropping at all.
Even with the price drops, BG's tariffs are not necessarily cheapest, while those on its standard deal will almost certainly be paying too much.
Households can sometimes cut their bills by hundreds by doing a comparison of the tariffs available (see the Compare Gas & Electricity and Get Cashback guide).
BG says today's gas price fall will benefit eight million households and takes effect immediately. It says the average gas customer will save £55 a year as a result.
MoneySavingExpert.com broke the news on Tuesday that the energy giant was planning to cut prices (see the British Gas cuts MSE News story).
Power firms had stubbornly failed to lower prices over the past few months despite falling costs and calls from the energy regulator to reduce household bills (see the Ofgem price cut call MSE News story).
Online deals
BG launched a new online deal shortly after its 7am general price cut announcement, called Websaver 6. It will cost a typical family around £900 a year.
Price comparison site Energyhelpline.com says it is cheapest for families in many of the country' s electricity regions but only for those who use the industry-defined average consumption.
Those who use low or high amounts of energy (say, a one-person household or a large family) may not find it so cheap.
When Energyhelpline ran a comparison for a high user in London, Websaver 6 came ninth. In Manchester, it didn't even appear on the first page of deals.
It came 7th for a low user in London and didn't make the first page for a Manchester resident.
The discrepancies show why it's crucial to first run a comparison before plumping for a deal.
Time to switch?
Martin Lewis, MoneySavingExpert.com founder, says: "While any price cut is welcome, 7% isn't special and the fact it's just on gas means it's a few pennies in the piggy bank not a deposit at the bank.
"Energy companies are like sheep, though. When one moves, the others bleat and follow - so it's likely we'll see rivals shave the cost of their standard tariffs in the next couple of months.
"Yet this announcement doesn't change the general tactic most people should adopt. The real price war amongst energy companies has been on online tariffs, for those willing to give up paper bills. There, week after week, for six months, we've seen new, cheaper tariffs.
"This means while the average household bill is £1,200 a year, British Gas's new standard tariff is £50 or so below that. The cheapest online tariff user pays around £900 a year for the same thing.
"Those on British Gas standard tariffs shouldn't be lulled into thinking they're getting a bargain. There's still £100s to be saved by comparing, ditching and switching. Just watch for lock-in penalties in case other prices start to fall further."
Pre-payment drop
In a separate price cut, BG pre-payment gas customers will now pay, on average, the same for their energy as households who pay by cash or cheque. The cheapest method to pay your energy is by direct debit, however.
Rivals Eon, Npower, Scottish & Southern and Scottish Power say none of their pre-pay customers pay more than households that pay by cash or cheque, with these policies having been in place for some time.
This article was updated at midday on 4 February to add details of the Websaver 6 deal and to correct an error by BG after it originally said the price cuts did NOT apply to any online deal, which is incorrect. BG has apologised for the mistake.
Further reading/Key links
Slash energy costs: Cheap Gas & Electricity
Your rights: Fight Energy Direct Debits
Capped tariff help: Is Your Cap/Fix Ending Soon?