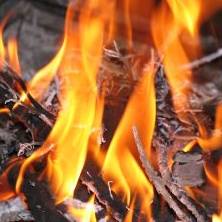 Npower has launched a new online tariff that is the cheapest of the big six providers, on average.
However, it is still beaten by the lesser-known Ovo, based on typical consumption.
The Npower Sign Online 18 deal, launched today, will cost a typical family £877 a year for their gas and electricity, according to price comparison site uSwitch.com.
This compares to the £855 changed on Ovo's New Energy plan.
Npower says its deal is guaranteed to be 2% lower than its standard prices until June 2011. If you exit the deal before that date you'll pay up to £40 as an early termination penalty.
The big six power suppliers have all cut their gas prices this year but not electricity costs. In many cases, the gas cuts only apply to standard tariffs not providers' online deals.
Ignore the hype
Millions will still be paying too much, especially those on their provider's standard tariff as the best deals are online, where a price war has been raging for months.
Households can sometimes cut their bills by hundreds by doing a comparison of the tariffs available (see the Compare Gas & Electricity and Get Cashback guide).
Just switching from a standard tariff to an online deal can save you up to £300 a year as typical standard costs are £1,200 a year compared to £900 via the web.
But regardless of what is the best deal 'on average', the top tariff will not necessarily be the cheapest for you.
The energy market is complicated so determining which is the cheapest provider depends on where you live and how much power you use.
Further reading/Key links
Slash energy costs: Cheap Gas & Electricity
Your rights: Fight Energy Direct Debits
Boiler protection: Boiler Cover