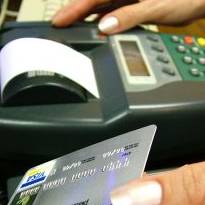 American Express (Amex) has fired the latest shot in the credit card reward war, with a possible £50 bonus for anyone taking out its 'Nectar' plastic.
New cardholders will receive 5,000 Nectar points if they spend £500 during the first three months (see the Credit Card Freebies guide).
These are worth £25 in vouchers to spend at Amazon, Argos, Eurostar, Homebase, Sainsbury's and more. This is because 500 Nectar points are usually worth £2.50 in vouchers.
At selected retailers including Alton Towers, Ask, Madame Tussauds and more, 500 points are worth £5, which equates to a £50 boon with the introductory offer.
There is no deadline by which you need to apply for the card to get the bonus. Nectar is a loyalty scheme often closely associated with Sainsbury's.
The £50 offer is in addition to the usual rewards, which are:
Two points per £1 spent on the credit card at selected stores such as Homebase and Sainsbury's, and one point per £1 at most other retailers.


An extra 500 points per £500 spent on the plastic per month with no maximum, as long as you're within your agreed credit limit.


Two points per £1 spent at most retailers on a Nectar loyalty card.
Other reward cards
The Nectar offer comes shortly after Lloyds TSB introduced a bonus of up to two free flights if you spend normally in the first three months, for anyone applying for its Airmiles Duo credit card via the bank.
New cardholders will earn one mile per £1 spent (on their first £1,500) during the bonus period on the Amex card instead of the usual one point per £10. You're also given a Mastercard, hence the 'Duo' name, though the rewards on that are poor.
You need 750 points to fly to Paris and back (tax and charges included), while 1,500 points gets you to Barcelona return.
Alternatively, on the BMI Amex card, spend £250 in 90 days for a European business class return. On the Flybe card, spend £1 for two standard flights. Yet with both, you must also pay tax and charges on flights.
See full pros, cons & many more deals in the Credit Card Freebies guide.
Further reading/Key links
Earn while you spend: Credit Card Rewards,: Cheap Flights