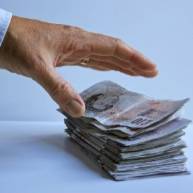 The new government says it will introduce measures to end what it calls "unfair bank charges".
In its final 'programme for government' agreement, the Conservative / Liberal Democrat coalition promises "measures to end unfair bank and financial transaction charges" (see the Full Coalition agreement MSE News story for more).
The previous government said it hoped banks would voluntarily reduce fees for exceeding your overdraft limit before taking any legislative action (see the Bank Charges guide).
However, there was no mention of help for those already hit by excessive bank charges even though deputy prime minister Nick Clegg said before the election he wanted current account providers to return unfair fees already levied, despite banks winning the historic test case last year.
Many consumers are, and have been, stung by fees of up to £39 a time, while some banks levy charges-on-charges which deepens the debt misery for those in hardship.
The crackdown is also aimed at other fees, thought to include huge budget airline charges of up to £5 per flight for booking on most types of plastic.
'Time for action'
Martin Lewis, MoneySavingExpert.com creator, says: "There are millions in Britain still hurting after the debacle over bank charges, first in the courts and then at the OFT.

"What's crucial is this is more than just a talking shop. Labour promised if the banks didn't play ball it would legislate to make charges fair.
"What I expect to see first is the coalition putting pressure, especially on the state-owned banks, to reduce the amount of unfair charges and allow people to opt out of them. Plus, a shift from per transaction to per day charges. If that doesn't work, we need legislation to make it happen.
"Yet the real difference between the coalition parties is on their policies on past bank charges. When answering questions in the MSE Leaders' Debate, while David Cameron pledged to look at overarching fairness going forward, Clegg said he thought banks should pay back past unfair charges.
"This is hundreds of millions of pounds that should be taken from banks' safes and back into people's pockets.
"That would not just be a victory for justice but also a welcome boost to get more cash in the economy. It's delightful for those of us who support this issue to see the man who made that promise in power."
Further reading/Key links
See more: Full Coalition agreement MSE news story
Fight back: Bank Charges