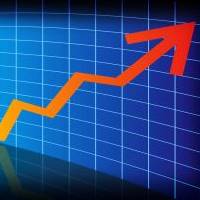 Lenders have increased rates on small loans by two-and-a-half fold since the credit crunch took hold despite interest rates dropping to their lowest-ever level in that time, research by MoneySavingExpert.com reveals.
Typical loan rates overall are at a nine-year high even though the Bank of England base rate is at a 300-year low of 0.5%.
The best rate for loans under £2,000 is 18.7% though many lenders charge over 20% (see the Cheap Loans guide for details).
The massive hike in borrowing costs since autumn 2007 has made life increasingly tougher for those seeking finance and can add £400 to borrowing costs.
Back then, after the run on Northern Rock which brought the credit crunch to the attention of millions, the best loan rates were less than two percentage points above base rate, which stood at 5.75%.
Now they are up to 18.2 percentage points above.
Our research shows:
The cheapest loan for those borrowing under £2,000 is 18.7%, compared to 7.4% two and a half years ago, according to data provider Moneyfacts. Someone borrowing £1,999 over three years will now pay £392 more in interest (£628 instead of £236).


Anyone borrowing under £5,000 will pay 11.9% now, at best, compared to 6.8% in autumn 2007, according to Moneyfacts. You'd pay £428 more if borrowing £4,999 over three years (£969 instead of £541).

How loan rates have soared:
Borrowing more can mean paying less overall
As the more you borrow the lower the rate, due to a quirk in how the tiers are set, sometimes asking for a little extra than necessary can mean paying less back overall (in interest plus the debt itself).
This happens when that extra cash takes you into a cheaper borrowing category.
For example:
The monthly repayment on a £1,900 loan at 18.7% over two years is £69, meaning a total repayment of £2,484.


When borrowing £2,000 at 13.9% (the best possible rate) you'll pay £68 a month and £2,448 overall. This represents a £36 saving, plus you've got an extra £100.
How to borrow cheaply
Personal loans let you borrow up to £25,000. Yet in general, borrowing on the cheapest credit cards substantially undercuts the cheapest loans; meaning in many circumstances they should be used first (see the Cheap Loans guide for details).
If you're trying to reduce the cost of existing debt, credit card balance transfer deals are often cheaper (see Best Balance Transfers).
You can also get 0% spending credit cards that undercut loan rates (read Short Term Interest Free Loans for full details).
The risk with a credit card is cheap offers only last for up to 16 months so, if you still owe the cash, you'll need a new plastic or be prepared to pay higher rates afterwards.
Good credit required
To get the best loan and credit card rates, with the required credit facility, you'll need a good credit rating (see the Credit Rating guide).
Dan Plant, MoneySavingExpert.com money analyst, says: "The fact loan rates are rising highlights they are often not the cheapest way to borrow.
"Before making a decision, check what's best but also beware applying for a product you're unlikely to get as every application hits your credit score.
"If rejected, check your credit rating first before applying again to avoid the rejection spiral."
Further reading/Key Links
Borrow for less: Cheap Loans
Slash the price of loans: Cut Existing Loan Costs
Manipulate plastic to get cheap borrowing: Credit Card Loans