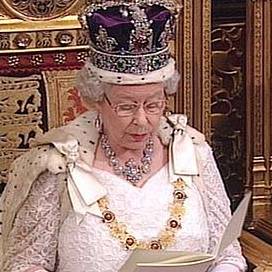 The new Government's commitment to tackling mammoth UK debt levels were outlined in today's Queen's Speech.
Plans will be fast-tracked, with yesterday's £6 billion in spending cuts the first step in bringing Britain back from the brink of the worst debt levels on record.
The emergency budget on 22 June will set out the next stages to reduce public borrowing, which soared to £156.1 billion in the year to March 31 (see the Massive changes to your wallet MSE News story).
A new Office for Budget Responsibility (OBR) will see a new department launched to replace the Treasury as official forecaster of economic growth and public borrowing.
This will "maintain confidence in the management of the public finances", according to the Queen's Speech, by setting independent economic forecasts for the first time.
The OBR will be led by a three-strong committee, with its first forecasts due before the emergency budget next month.
The speech contained many other bills that will affect the financial world. Such as:
Financial regulation reforms
A Financial Reform Bill will also see greater powers handed to the Bank of England in line with already-announced aims to give it more control of macro-prudential regulation.
The Queen's Speech said "legislation will reform the framework for financial services regulation to learn from the financial crisis".
The new Government said last week it was still considering the future of current regulator the Financial Services Authority, but the Conservatives have long said they would like to see the Bank take on a greater supervisory role.
It is also thought the Financial Reform Bill will pave the way for a levy on banks following the mammoth bailouts worldwide amid the financial crisis.
National insurance payments
While Labour's planned National Insurance rise will go ahead for employees, the Conservative-Liberal Democrat coalition will use the cash to help cut the overall tax bill for low and middle earners.
But employers will not be hit with the NI rise - dubbed a "jobs tax" by the Tories - that former chancellor Alistair Darling had proposed.
The Tories originally wanted to axe the NI rise, of 1% from next April, for most employees too (See the Income Tax guide).
But that plan was sacrificed in the coalition negotiations with the Lib Dems.
Pensions reform
The Pensions and Savings Bill will trigger a review of the current state pension age for men and women. Under current legislation, the State Pension age is due to increase to 68 by 2046.
It will also ensure annual rises in the basic state pension are based no the higher of earnings, inflation or 2.5% (see the State Pension guide).
Equitable Life payouts
The Equitable Life Payments Scheme Bill will introduce legislation to "make fair and transparent payments to Equitable Life policyholders." Savers lost cash after the pension firm's near-collapse in 2000.
Further reading/Key Links
Official agreement: Coalition programme for governmnet
Cut costs: Bank Charges, Cheap Petrol & Diesel, Cheap Broadband, Cheap Train Tickets, Cheap Gas & Electricity, Council Tax Rebanding