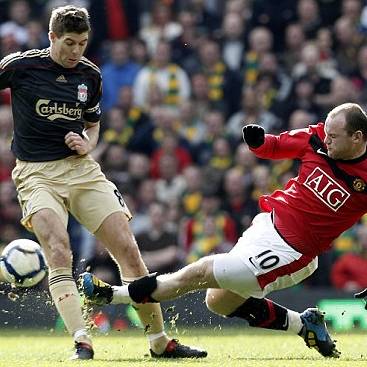 BT will show live Premier League football next season, plus many more major sporting events, after confirming it has signed a deal with BSkyB to show two Sky Sports channels.
The move has reignited hopes of a price war to cut the cost of watching sport (see the Sky price war hope MSE news story).
BT's 467,000 'Vision' customers, plus any new subscribers, will be able to watch Sky Sports 1 and 2 from 1 August, also giving them access to Champions League football, international cricket, Super League rugby and major golf events.
While BT has yet to announce prices, it has confirmed both channels, plus ESPN, which also shows Premier League football and which BT already sells, will be available at under £20 a month.
This is on top of standard set-up costs (see the Cheap Digital TV guide).
Via Sky, to add the sports pack (Sky Sports 1, 2, 3 and 4) costs £18 per month. To add ESPN as well, brings the cost to £27 per month.
While Sky offers more channels if you sign-up directly, major events are generally aired on Sky Sports 1 and 2.
The deal follows a ruling by communications regulator Ofcom that Sky owner BSkyB must sell its premium sports content to rivals such as BT and Virgin Media at "regulated" prices.
In other words, not only must it sell its channels to rival broadcasters to then sell on to their customers, it must also cut prices.
Can Sky cheat?
Sky only has to release Sky Sports 1 and 2 to rivals, so it could move premium events, such as the Premier League, to Sky Sports 3 or 4 in future.
However, an Ofcom spokesman says: "There is a condition in the statement that if Sky moves the premium content to its other Sky Sports channels there will be another review."
Ofcom ruling
BSkyB is taking legal action over the ruling although in the meantime it has agreed to sell the channels at the price it currently charges Virgin Media, its only wholesale customer.
The difference between this and the recommended Ofcom price will be held in a special account until the outcome of the full hearing of BSkyB's appeal.
Ofcom recommended a wholesale price of £10.63 per subscriber per month if Sky Sports 1 or 2 is bought as a standalone channel. This is 23.4% below the current wholesale price.
Most consumers currently buy packages which include Sky Sports 1 and 2. The wholesale price for this bundle should be reduced by 10.5% to £17.14, Ofcom says.
Additional reporting by the Press Association.
Further reading:
Cut-price internet: Cheap Broadband
Cut TV costs: Cheap Digital TV