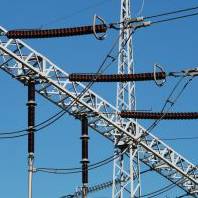 EDF breached new regulations on handling customer complaints, energy regulator Ofgem has announced.
Instead of a financial penalty, the power firm has made payments of £200,000 to the Money Advice Trust and to a Citizens Advice scheme to help find householdes the best energy deal.
The regulator found EDF had not maintained records on handling and resolving complaints to the standards required between October 2008 and March 2009 (see the Cheap Gas & Electricity guide).
This is the first time Ofgem has a found a breach of the new regulations which took effect in 2008.
They are designed to improve customer service, and support consumers' right to take a dispute to the Energy Ombudsman where it cannot be resolved with the firm.
Audrey Gallacher, from lobby group Consumer Focus, says: "Nothing frustrates customers more than the hoops you are forced to jump through to get a problem acknowledged and dealt with.
"It is vital energy companies handle complaints effectively and with the attention they deserve.
"An agreement with EDF to provide funds to promote energy advice is a sensible solution from Ofgem which will directly benefit energy customers."
Further reading/Key links
Slash energy costs: Cheap Gas & Electricity
Your rights: Fight Energy Direct Debits
Boiler protection: Boiler Cover