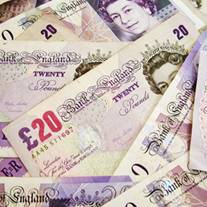 Tens of thousands of EDF Energy customers are facing hikes in the cost of their gas and electricity as price rises in the energy market continue to gather pace.
Approximately 60,000 households on the provider's cheap Online Energy Version 5 deal will be automatically transferred to the provider's standard tariff in just over a week (see the Cheap Gas & Electricity guide).
This means a typical household will pay £1,088 a year, instead of the current £941, when the switch takes place on 1 August. That's almost a £150 annual hike, though higher users will pay far more.
In May, Npower also raised prices for existing customers by up to 25% on a number of online tariffs by moving them to the firm's standard deal.
What's more, the best deals for new customers are disappearing in their droves. The trend began in May when Ovo Energy withdrew a then table-topping deal, while most of the major energy firms have followed since.
Analysts warn prices could increase further due to the rising price of energy on the wholesale markets, where energy firms buy their power from.
EDF complaints
EDF has written to affected customers over the past few weeks, saying in its letters: "From 1 August 2010, we'll be aligning your prices with our competitively priced standard tariff.
"We're always looking for new ways that we can help you save energy, and money too."
We have received a number of complaints from EDF customers about the level of the hike and the short notice.
Steve Kendrick, from Reading, says: "Luckily, I bother to read and check these figures out.
"I feel other EDF customers who have this tariff should also be warned about the huge price increases EDF could impose."
Another comment we received reads: "Yes it (EDF's standard tariff) is competitively priced compared with other standard tariffs, but is rubbish compared with some of the deals you can get by using one of the comparison sites.
"Also, two weeks' notice does not give you much time to switch before the price goes up."
Archna Luthra, MoneySavingExpert.com consumer products analyst, says: "Placing customers by default on a far pricier tariff is simply not good enough. Yes, EDF says customers should switch but it knows full well many households won't act, meaning it can line its pockets with more of their cash.
"Those who have been moved to the standard tariff should jump on a comparison site and switch to the cheapest deal they find."
EDF's response
An EDF spokeswoman says: "Online prices are often time-limited to better reflect wholesale market movements and allow customers to choose regularly what tariff they want to be on.
"A typical customer on the version 5 online tariff will have saved £445 on average compared to our standard prices since the tariff was launched on 5 January 2007.
"For regulatory and legal reasons we cannot move customers to another online tariff but we would encourage customers to sign up to another online tariff."
What should EDF customers do?
Affected EDF customers, and anyone else who has not switched recently, should check the best available deals.
To find the cheapest option, compare the tariffs available via a comparison site and switch, unless you're already on the top option (see the Cheap Gas & Electricity guide and Should I fix? MSE News story).
If you've never switched before, you could save hundreds of pounds per year. Those on a standard tariff, where you get your bills by post and pay on receipt, often pay around £300 a year more than the cheapest option (they pay a typical £1,200 a year).
The cheapest deals are available to those who get bills by email and pay by direct debit.
When switching, don't believe the hype from the major firms which often claim they have the cheapest prices.
The energy market is complicated so determining which is the top provider for you depends on where you live and how much power you use.
This is why a comparison, based on your circumstances, is key.
Additional reporting by Sophie Maden.
Further reading/Key links
Slash energy costs: Cheap Gas & Electricity
Your rights: Fight Energy Direct Debits
Capped tariff help: Is Your Cap/Fix Ending Soon?
Boiler protection: Boiler Cover