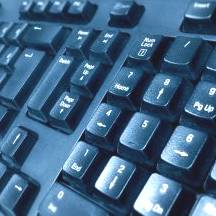 Consumers trying to view their credit report online have complained of being unable to get instant access, despite new rules aimed at making it easier to view your file.
The three credit reference agencies – Callcredit, Equifax and Experian – had all made statutory reports, which cost £2 each, available online by last Sunday on Government orders (see the Online credit reports MSE News story).
In particular, Experian has admitted its reports are not yet available instantly, in contrast to its two rivals (see the Credit Rating guide).
Previously, you could only apply for your £2 statutory report by post, which usually took at least seven working days.
Credit reports detail your repayment history and other important data that companies view when you apply for credit to help predict your likelihood of repaying debt.
Following an announcement by the Department for Business, Innovation and Skills (Bis) on Monday that reports are now available online, MoneySavers have contacted us by email and reported in our forum that they cannot always gain access within minutes, contrary to expectations.
Experian delays
Experian is telling consumers they will be sent a password to view their report by post within five working days from application.
This is despite its website stating on Monday that "we will email a passkey to you once the report is available". By today, it had changed the word "email" to "post".
An Experian spokesman says: "We're currently looking at ways of providing people with faster online access to their statutory credit report and hope to launch this feature in the next few months."
Equifax phone problems
Some Equifax customers who have tried to access their report say they have been left waiting for over 20 minutes in some cases on an expensive 0844 number because the company could not verify their identity.
It is usual for credit reference firms to seek further information if you answer a security question incorrectly or it cannot easily confirm your identity.
Equifax says it has had technical problems with its phone system which it hopes to have resolved by tomorrow.
When we tried, we got an instant credit report, as have many who have reported their experiences on our forum.
Government rules
A Bis spokeswoman says it does not stipulate how long firms should take to provide a report as long as it is within seven working days, adding the new rules are designed to give consumers easier access.
However, industry insiders say the spirit of the ruling is to give consumers instant access.
We have had no negative feedback about Callcredit, with users stating they have managed to access their file instantly.
What is a statutory credit report?
A statutory credit report is a snapshot of your credit file on the day you order it. They are free for ID fraud victims and the financially vulnerable.
You can also sign up to become a member of one of the three agencies, which is usually free for 30 days, to get regular credit file updates. These have been available online for years but can be costly if you fail to cancel in time (see the Credit Rating guide).
Further reading/Key links
Boost credit score: Credit Rating
Top cards: Balance Transfers, 0% Purchase, Cashback Cards