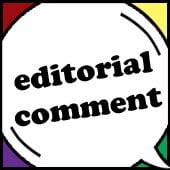 The only UK savings account that beats the present 5% RPI inflation rate was withdrawn last week (see NS&I shuts top savings).
Therefore, based on the current inflation rate, if you save in any account, your purchasing power shrinks as the price of goods is rising faster than the value of your money.
Even though a tiny number pay over 5%, once tax is deducted, it'll be below 5%.
So what can those with cash to burn do? Here are your options ...
Repay debts. Unless all your debts are on 0% cards, they're likely to cost much more than savings earn. For instance, £1,000 on an 18% credit card costs £180 a year, while £1,000 savings at 3% earns £24 after basic rate tax. Use this to repay the card, and you're £156/year better off. See should I pay off my debts?


Overpay your mortgage. Next look at your mortgage. If the home loan rate is higher than the 'after tax' rate on top savings, consider overpaying. Though check for penalties and ensure you've an emergency fund. See the 'should I pay off my mortgage?' guide & overpayment calculator.
After that, beating current inflation without investment risk ain't going to happen. Yet it's still important to diminish its ravages by getting the best rate possible (ALL the accounts below have full £50,000 UK savings safety protection, and rates on taxable accounts are quoted before tax).

3.2% tax free. Each tax year, every UK adult can save £5,100 in a tax-free cash ISA. Existing Santander customers can get 3.2% in branches, otherwise Birmingham Midshires pays 2.7% including a one percentage point bonus for 15 months. See top ISAs.


Lock-in up to 4.9%. Higher fixed rates are possible the longer you're prepared to save without access. The Bank of Baroda online account (min. £500) pays 4.9% for 5 years, and 4.3%, 3.8% and 3.15% for three, two and one year, respectively. For postal bankers, Punjab National pays 4% and 3.25% for 2 and 1 yr. Yet beware, the longer you lock in for, the bigger the risk UK rates will rise, so it's no longer competitive.


Earn 2.8% easy access. The current top variable rate is The AA at 2.8% AER though 2.3% of this is a year's bonus, so ditch it after that. Otherwise, go for Halifax web saver, the top clean (no bonus) rate at 2.6%, though there are minor withdrawal penalties (see the Top Savings guide for more details and how to apply).
Further reading/Key links
Top deals: Top Savings, Cash Isas, Isa Transfers