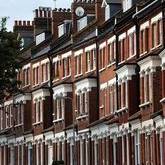 Thousands of mortgage holders are facing huge rises in their monthly repayments due to a banking error.
Yorkshire and Clydesdale Bank has today admitted 18,000 of its customers on variable rate deals have underpaid after it miscalculated their monthly repayments.
This means many owe a substantial amount due to the shortfall. In some cases, payment demands will soar by over £3,500 a year (see The Remortgage Guide and First-time Mortgage Guide).
However, you have a right to complain if unhappy with the hikes. Our forum is already flooded with angry Yorkshire and Clydesdale bank customers
Who is affected?
The bank says only those on specific variable rate mortgages have paid too little, though it cannot specify which deals these are. It says 99% of those affected have already been notified in writing, with 180 still to be told.
A spokesman says that if don't receive a letter, you're not affected. Those on fixed rate deals are unaffected.
What happens to your future payments?
You'll need to make up the shortfall, the bank says, by overpaying.
It will suggest increased monthly payments. This will cover both the shortfall and future rises up to their correct level to ensure your mortgage is paid by the end of the term.
While around half of affected customers have been asked to pay an increase of less than £25 a month, the rest face soaring repayments of up to £300 a month.
One mortgage payer, writing on our forum, says: "They are asking for an extra £200 per month for the remaining nine years of our mortgage. This is in excess of £21,000. How is this possible?"
However, many may have budgeted for the payments Yorkshire/Clydesdale bank originally asked for, so may not have the spare cash.
Where customers have genuine financial difficulties the bank has said it will examine "reasonable ways" of helping them (see the Mortgage Arrears guide).
Will interest be refunded?
Yes. As the balance of those affected would have been too high for a while, they'd have paid more interest than planned. The bank will refund that cash which should show as a credit on their next statement.
Can you complain?
Absolutely. If you're unhappy you should consider demanding not to pay the shortfall or come to an agreement whereby you only pay a percentage of the cash due.
If dissatisfied with the bank's stance or demands for payment, then complain.
If you don't get a satisfactory response within eight weeks or are rejected earlier, you have a right to complain to the free, independent Financial Ombudsman Service.
Update, 22 July, 5.40pm: BBC Radio 5 Live has just reported the story of a Scottish accountant who realised his payments were incorrect last year. He says when he challenged the bank, it agreed he did not have to pay the shortfall that developed between the time the problem started and when he corrected it. In other words, the bank reduced the amount he owed on his mortgage to the level it should have been had he paid the correct sum.
Martin Lewis, MoneySavingExpert.com money creator, says: "This is an outrage – the bank has to accept responsibility for its actions and bear some of the brunt of the cost.

"When customers miscalculate payments they get slapped with huge £30-£40 charges. Here, the bank has messed up, but customers are still feeling the brunt.

"People have based their financial expectations on the amount they were asked to pay and budgeted accordingly, and they have a right to be treated fairly.

"My initial reaction, and we may see further developments, is to urge people asked to pay more to write to the bank and complain.
"For those who can't afford the extra, or who may be in hardship by it, there is no harm asking for it to reduce or even wipe the amount owed and a guarantee that won't hit your credit file.

"If the bank refuses, you've a right to take your complaint to the Ombudsman.

"While I can't say the Ombudsman will rule in customers' favour, there's always a chance, and it may push the regulator, the Financial Services Authority, into acting."
If you accept you'll have to pay, what options do you have?
The bank says you can accept the increased payments, pay off the shortfall in a lump sum or extend the term of your mortgage.
Think carefully, and seek financial advice, before making that decision as it can have a huge impact on how much you pay in future.
Will past underpayments affect your credit score?
No. The bank has not registered these as late payments or underpayments with credit reference agencies, it has confirmed (see the Credit Rating guide).
Why has this happened?
The bank says a mathematical error in its calculations was built into its mortgage systems in 2005. However, it only manifests itself when Bank of England base rate moves up or down in sharp bursts.
When base rate rises, as it did in 2006 and 2007, customers may overpay. When it falls, as happened in 2008 and 2009, customers may underpay. However, the bank says there were no overpayments in 2006 and 2007 because base rate was hiked gradually.
But when it started to tumble at a rate of knots in October 2008 from 5% to 0.5% by March 2009, as payment demands fell on variable deals due to falling interest rates, customers were asked for too little.
Steve Reid, retail director at Yorkshire and Clydesdale Bank, says: "First and foremost we are very sorry that this error has happened and for any inconvenience it may have caused those customers affected.
"We would like to reassure mortgage customers that they need take no action unless they have received a letter from us."
Further reading/Key links
Get help: Mortgage Arrears, Redundancy help
Mortgage cost-cutting guides: The Remortgage Guide, First-time Mortgage Guide, Cheap Mortgage Finding, Ditch My Fix?