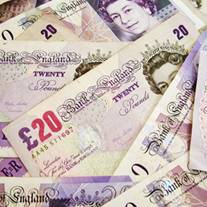 Yorkshire and Clydesdale Bank mortgage holders who face payment hikes due to their lender's error have been given hope of getting cash back, following two success stories.
The bank offered one MoneySaver a £350 rebate after she complained about increased payments of £2,100 a year (see The Remortgage Guide and First-time Mortgage Guide).
Another borrower was told he didn't need to pay the shortfall after the bank under-calculated payments for months.
Yorkshire and Clydesdale Bank admitted last month 18,000 of its customers on variable rate deals have underpaid after it miscalculated monthly repayments for almost two years in some cases (see the Mortgage payment hikes MSE News story).
It is now raising payment demands to bring them to the correct level, but adding a bit more to get the underpayments back. The double whammy could see some demands soar by £3,500 a year.
Many customers accept they should have paid more, but they have complained they budgeted according to the bank's payment mandate.
Critics have also pointed out that when we make honest errors as bank customers, we are often slapped with huge fines, such as up to £35 a time for exceeding an overdraft.
In this case, Yorkshire and Clydesdale Bank, which has also made an honest error, wants its cash back in full, and has only relented where consumers have complained.
£350 rebate
In one case, Clydesdale Bank customers Bev and John Bell, from Aberdeenshire, were asked to pay £671 a month rather than £496 after being notified of the problem in June.
Over a year, that's an additional £2,100, or an extra £23,625 for the remainder of their mortgage – £2,986 of which is the shortfall.
Bev, an area manager for a cleaning firm, complained in writing to the bank and was given a £350 'goodwill' payment but says she is still fighting for more.
She told MoneySavingExpert.com she had budgeted for the lower payments and had recently spent hundreds of pounds on a new central heating system at home. But had she known of the higher payments, she wouldn't have splashed out.
Bev says: "The increase puts our budgeting out completely but we can afford the higher payment.
"I was told on the phone the bank found out about this last year but it didn't tell me until June. I find it unbelievable it took so long."
BBC Radio 5 Live reported last month that a Scottish accountant who realised his payments were incorrect last year was told he didn't have to pay the shortfall at all (the amount was not disclosed) after he complained.
But this happened before the bank went public by admitting its error in July, so it had not faced a backlash when offering this reprieve.
A spokesman for Yorkshire and Clydesdale Bank says such offers are "not standard".
Where customers have genuine financial difficulties the bank has said it will examine "reasonable ways" of helping them (see the Mortgage Arrears guide).
How to complain
If you're unhappy you should consider refusing to pay the shortfall or come to an agreement whereby you only pay a percentage of the cash due.
If dissatisfied with the bank's stance or demands for payment, then complain.
If you don't get a satisfactory response within eight weeks or are rejected earlier, you have a right to complain to the free, independent Financial Ombudsman Service.
Further reading/Key links
Get help: Mortgage Arrears, Redundancy help
Mortgage cost-cutting guides: The Remortgage Guide, First-time Mortgage Guide, Cheap Mortgage Finding, Ditch My Fix?