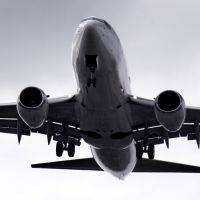 Budget travel firm Kiss Flights has ceased trading today, the Civil Aviation Authority (CAA) has confirmed.
Around 80,000 holidaymakers who booked with Kiss, or its parent company Flight Options, are either overseas or due to travel soon. They now face huge uncertainty.
The tour operator mainly sold flights to Greece, Egypt, Turkey and the Canary Islands, largely via travel agents.
The CAA stresses everyone can either travel as normal or get a refund for cancelled flights or packages under its Atol protection scheme, as all bookings were protected (see the Cheap Package Holidays guide).
The problem comes for those who booked flights with Kiss but booked accommodation with another firm.
As it's unlikely the hotel or apartment provider will have ceased trading, you won't normally get a refund from it, even if you can't reach your destination.
London-based Flight Options, which owned Kiss, ceased trading at 5pm today.
It also operated 17 smaller brands, which sold flights and package holidays (see the CAA's Kiss Flights travel advice for its other brands).
It is the 13th travel firm to go bust this year, and follows the recent failures of Goldtrail and Sun4U.
How many people are affected?
Kiss has 13,000 customers on holiday and 60,000 booked on future flights.
It is unclear at this stage how many other Flight Options customers are affected, though roughly 90% of its customers booked via Kiss, the CAA has said.
Can I still travel?
The CAA says anyone on holiday is unaffected, regardless which Flight Options brand they used.
If still in the UK and due to fly by 6pm on Wednesday, your holiday will go ahead as normal.
If due to fly afterwards, your flight/holiday is cancelled.
How do I get a refund for cancelled flights/packages?
Virtually all holidaymakers booked via a travel agent, not direct through Flight Options/Kiss, so speak to your agent to organise alternative travel abroad, if you still want to go away.
If you booked a Flight Options/Kiss flight and find an alternative you'll have to pay for it separately. You should then claim a refund from the CAA for any cancelled flights.
If you booked a package, your agent may find you an alternative at no extra cost. If not, you'll need to seek a refund from the CAA.
If you booked direct via a Flight Options brand, contact the CAA for a refund.
To make a claim, complete a CAA Atol claim form, though it may be months before you get your money back.
For information, call the CAA helpline on 0161 444 5811 or see the CAA's Kiss Flights travel advice.
What about unaffected accommodation/other holidays costs?
If you can get a new flight to your destination, you're fine.
If not, try to get the extras refunded. If unsuccessful, try to claim on your travel insurance (see below).
If you booked accommodation or other holiday extras on a credit card or a Visa card it is unlikely you'll get compensation from your card firm, but there is no harm trying.
Under section 75 of the Consumer Credit Act you can get a refund from your plastic provider if the retailer/travel firm breaks its contract, if you paid over £100.
In this case, only your flight or package has been cancelled, not anything outside that booking. So accommodation/car hire/other providers will still provide that service.
Visa runs a voluntary scheme offering a similar guarantee, regardless of the amount paid (see the Section 75 and Visa Chargeback guides).
Will travel insurance pay out?
If you've booked non-refundable accommodation or other extras, call your insurer.
Whether you get a payout depends on the policy. Many insurers cover cancellation but not all do (see the Cheap Travel Insurance guide).
Further reading/Key links
Get refunded: Section 75 and Visa Chargeback guides
Cut-price cover: Cheap Travel Insurance
Slash costs: Cheap Flights, Cheap Package Holidays
Official statement: CAA