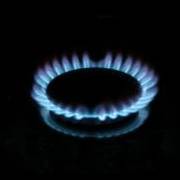 Householders are facing an energy tariff lottery because they are baffled by the huge number of tariffs available, research claims.
The survey by consumer group Which?, which has attracted much attention today, says some consumers pay £400 a year too much due to the confusion (see the Cheap Gas & Electricity guide).
But energy experts say those languishing on eye-wateringly expensive tariffs can take much of the pain out of switching by using a comparison website.
These allow you to search for the top deals in seconds to avoid the tedious task of sifting through the 89 tariffs Which? says are on offer to the typical household.
Audrey Gallacher, from lobby group Consumer Focus, says: "The array of energy tariffs is mind boggling.
"We urge consumers looking for the best offer to use an impartial price comparison website to see if they are on the cheapest deal and if not, switch."
MoneySavingExpert.com has suggested for years that you use a comparison site to find the best deals.
Mark Todd, from price comparison site Energyhelpline.com, says: "If you do it yourself, it is very complicated."
But don't choose just any old site. Stick with those accredited by Consumer Focus, which have been tested to ensure they are impartial, comprehensive and accurate.
Accredited sites will have the Consumer Focus logo. They include Energyhelpline, Moneysupermarket.com and uSwitch.com.
Those stuck on their provider's standard tariff can save, on average, £300 a year by switching to a cheap, online deal.
Energy charges
The Which? research also claimed:
Many consumers face lengthy contracts that charge "large" exit fees for those who want to escape. Todd defends these costs, usually around £60, saying: "It's the price you pay for getting a cheap deal, which is understandable. They are much lower than fees in other sectors."


Many suffer unreasonable time lags between switching suppliers. It can often take six to eight weeks to transfer your power, though it involves little effort on the consumer's part other than filling out one or two forms and getting meter readings.


Companies must be stopped from waiting 65 days before notifying customers of price hikes. Energy Secretary Chris Huhne said this week if energy firms blocked proposals from industry regulator Ofgem to end this "outrageous" tactic, the Government will step in. This a victory for MoneySavingExpert.com's campaign to end retrospective price rises.
Additional reporting by the Press Association.
Further reading/Key links
Slash energy costs: Cheap Gas & Electricity
Your rights: Fight Energy Direct Debits
Boiler protection: Boiler Cover