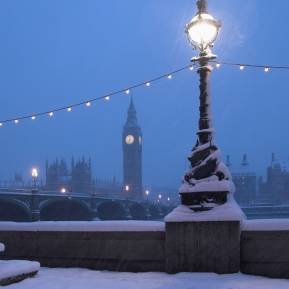 Scottish Power has become the third energy firm in recent weeks to announce price hikes, heaping gloom on households as the bitter winter hits.
The firm is hitting 2.5 million homes with rises of an average 2% for gas and 8.9% for electricity from 25 November. The average bill will rise by £54 a year (see the Cheap Gas & Electricity guide).
All customers are affected other than the 600,000 on its fixed rate deals, while the 60,000 'vulnerable' households on the Fresh Start package have been told existing prices are guaranteed until 31 March 2011.
Scottish Power puts the rises down to a 26% increase in the cost of energy it buys on the wholesale market since March this year.
The move follows British Gas's announcement last week of typical 7% hikes in gas and electricity prices from 10 December
Scottish & Southern Energy (SSE) announced at the end of October it will hike its gas prices by an average of 9.4% from 1 December. EDF has promised not to hike prices before March.
Critics have rounded on firms for the hikes. Audrey Gallacher, from lobby group Consumer Focus, says: "Energy firms need to give answers on why customer prices have been cut by less than 10% when wholesale costs have been so low for so long.
"Yet suppliers are quick to hike prices as soon as wholesale costs start to creep up."
Ann Robinson, from price comparison site uSwitch.com , says: "Scottish Power has joined the growing ranks of energy suppliers serving customers up with an inflation-busting pre-Christmas price hike.
"Just like SSE and British Gas, it will be hitting customers over the winter months when energy usage is at a peak. The increase may be moderate, but the timing is miserable."
Slash costs
Consumers can often cut the cost of energy by comparing tariffs and switching to a cheaper deal.
To find the best tariff, compare the options available via a comparison site (see the Cheap Gas & Electricity guide).
Even if you stay with the same supplier, moving from paper billing to online billing, and ensuring you pay by monthly direct debit will cut costs.
When switching, remember that when a firm describes its tariff as cheapest, it is only best value as a nationwide average.
The energy market is complicated so determining which is the cheapest provider for you depends on where you live and how much power you use.
This is why a comparison, based on your circumstances, is key.
Further reading/Key links
Slash energy costs: Cheap Gas & Electricity
Your rights: Fight Energy Direct Debits
Boiler protection: Boiler Cover