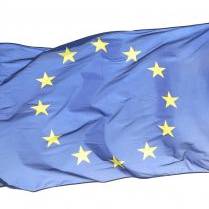 Half of credit card and loan applicants may not get the advertised rate from next month under new European rules that weaken consumer protection.
The present commitment lenders make to offer the rates displayed in marketing – which tend to be the best on offer – to at least 66% of accepted customers will fall to 51%.
The current system is a problem as it is but many more applicants could soon be given far higher rates than they expected.
European Consumer Credit Directive 2008, which comes into force on 1 February, states the "representative annual percentage rate must reflect at least 51% of business expected to result from the advertisement".
The Lending Standards Board, which administers the Lending Code by which banks and building societies abide by, has confirmed it will have to amend its guidelines to reflect the new rule on representative APR.
A spokesman for the board explains that because the EU directive is classed as a 'maximum harmonisation directive' it has no option but to alter the code given UK authorities must implement such changes.
Had it been classed as 'minimum harmonisation' then the 66% guarantee could have stayed as it would have been above the minimum 51%.
'Madness'
Dan Plant, MoneySavingExpert.com money analyst, says: "It is utter madness this European directive can override existing UK practices to water down consumer protection.
"It is already appalling and confusing that only 66% of consumers get the advertised rate, which leaves many bewildered when a card or loan agreement comes through with vastly inflated charges than expected.
"The huge fear now is that lenders will either offer their best deals to even fewer consumers and manipulate rates to make them look even cheaper but safe in the knowledge they can flog pricier debt to half of accepted applicants."
Even now, a third of consumers who are accepted for a loan or credit card get a higher rate than advertised – usually those with patchy credit records.
Many then make a new application with a different lender unaware every attempt is registered on their credit file and too many in a short space can damage borrowers' credit ratings, which makes it harder to get cheap credit in future.
Improve your credit record
There are a number of steps you can take to boost your credit record to help you get the top rates, including:
Get on the electoral roll. If you're not on it, you're unlikely to get credit. Simple.


Space out applications. Not just for credit but for mobile phones and other services where your credit file is checked. All can leave a 'hard footprint' on your file, which can damage your record.


Build a good credit history/repair past problems. Pay all bills on time. If you've a poor credit history or can't get credit because you have no credit history then apply for an expensive credit card. Spend a little each month, but always pay it off each month to avoid interest. After six months to a year you should start to build a decent record.


Marriage doesn't hurt, joint finances do. If you're 'financially linked' to someone on any product, their credit history affects yours. Avoid having a joint bank account or mortgage with someone with a patchy credit history.


Avoid the rejection spiral. If you're rejected once, always check if there's an error on your file before applying again.


Cancel unused credit cards. Access to too much credit, even if unused, can hurt. If you have an unused credit card, cancel it by contacting that firm. Simply cutting up the card is not enough.


Check addresses on active accounts. It's important to ensure any account listed as active (even if you don't use it) with the three credit agencies (Call Credit, Equifax and Experian) is registered to the correct address.


Amend errors. If you disagree with something on your file, and you can't get the company to remove it, write to the relevant agency to add what's called a 'notice of correction'. This will usually slow applications as they're then manually processed, but it can help. You can also complain to the free Financial Ombudsman Service.
Further reading/Key links
Boost credit score: Credit Rating
Top cards: Cheap Loans, Balance Transfers, 0% Purchase, Cashback Cards