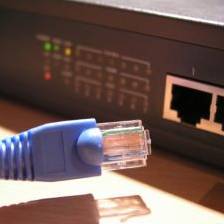 Millions of internet users living in rural areas could get cheaper broadband, following pressure on telecoms giant BT to lower prices.
It is estimated the move could benefit 12% of UK customers, which equates to around three million homes and businesses (see the Cheap broadband guide).
Telecommunications regulator Ofcom is proposing significant reductions in the price BT can charge other internet service providers (ISPs) to use its network where it is the sole provider of wholesale broadband services. Those ISPs then sell broadband directly to users.
Prices charged by BT will fall be an average of 8% under the plans. Consumers are still reliant on ISPs to reduce their prices but Ofcom expects the drop in their costs to lead to cuts in household bills.
Ofcom has begun a consultation on the matter which closes on 31 March. Ofcom expects to publish a statement of the results in the summer with the price cuts set to come into effect shortly after publication.
A BT spokesman says: "BT understands Ofcom's desire to move from voluntary to more formal wholesale broadband pricing controls in the most rural parts of the country.
"It is key that the details strike the right balance between control and incentives to invest in rural areas. As the UK's main investor in rural broadband, we will engage fully in the consultation process which follows to make our case."
The controls could also improve broadband speeds, according to Ofcom.
It says if costs fall, ISPs should be able to buy more capacity for their customers.
Further reading/Key links
Cut costs: Cheap Home Phones, Cheap Broadband
Protect your PC or laptop: Free Anti-Virus Software