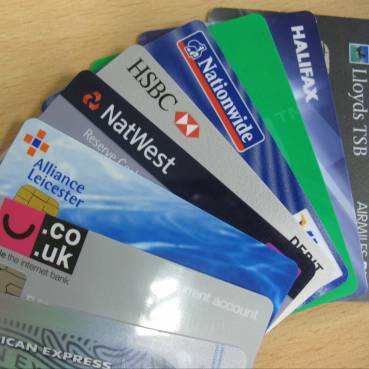 A loan price war has broken out but some borrowers could save by ignoring the top deals and plumping for a credit card instead.
Anyone borrowing less than £2,000, in particular, will pay lower interest on the top plastic than on the top loan (see the Cheap Loans guide).
The lowest loan rate at that level is from Santander at 18.6%.
Better value card deals include the Tesco Clubcard Credit Card which gives 13 months interest free on purchases, then 16.9%.
The Barclaycard Simplicity card is 6.8% until you clear the debt.
Credit card firms are allowed to hike the rate on non-promotional balances but you can maintain your existing interest charge if you let your firm know within 60 days of it telling you of the rise.
By choosing this option, you won't be able to spend any more.
As with all borrowing, you need a decent credit score to be accepted and get the advertised rate.
How cards can be cheaper
If borrowing £1,500 over three years with Santander at 18.6%, that will cost £468 in interest over the term.
If you borrow the same amount in one go on a Barclaycard Simplicity card and make no further purchases, making the same £54 monthly payments you'd pay on the Santander loan, it would be paid off within two years and seven months at a cost of £132 in interest.
The Tesco card would be clear in two and a half years with £95 interest, using the same example.
Even if borrowing more, the Barclaycard deal cannot be beaten by a loan for rate, though you may not get the desired credit limit.
For example, other top loan rates are:
13.9% from the Post Office if borrowing up to £3,000.
8.5% from Santander at up to £7,500.
7.2%, also from Santander, at up to £15,000.
Santander has shaved 0.1 or 0.2 of a percentage point off many of its rates this month, while Nationwide Building Society has also cut costs over recent days.
Nevertheless, loans are still expensive compared to three years ago when the top sub-£2,000 rate was 7.4% even though base rate has plummeted from over 5% then to just 0.5% now.
Borrowing £1,500 over three years then would have cost £177 in interest on the top deal compared to £468 now.
Further reading/Key Links
Borrow for less: Cheap Loans
Slash the price of loans: Cut Existing Loan Costs
Manipulate plastic to get cheap borrowing: Credit Card Loans