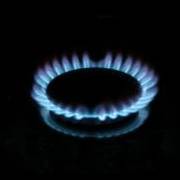 New annual energy statements are failing consumers despite their pivotal role in the regulator's plans to create a competitive market, it is claimed.
Just 37% of households said they have received an annual statement, introduced last year under compulsory new rules by Ofgem to help consumers secure the best energy deal (see the Cheap Gas & Electricity guide).
The poll for comparison website uSwitch.com found 56% have either not received a statement from their supplier or failed to recognise they have had one.
Meanwhile, 36% of recipients said their statement was clearly labelled and 39% found the information useful.
All households were to receive an annual statement by 1 December last year depending on their supplier's billing cycle.
The statement details each household's current energy plan, yearly consumption and predicted bill, any discounts that are available and advice on how to change supplier.
Uswitch says the survey highlights potential design or layout flaws that could be making it difficult for customers to identify an annual statement and to use the information to make informed choices, as Ofgem intended.
The poll found 16% of recipients found their statement confusing and 7% found the information they wanted difficult to find.
The Plain English Campaign has also criticised the statements as "confusing and inconsistent".
'Not up to scratch'
Ann Robinson, from uSwitch, says: "Annual statements are a linchpin of Ofgem's push to get the competitive energy market working properly, but consumers clearly don't think they are coming up to scratch.
"The vast majority of households will have received an annual statement by now but only 37% recognise that they have done so.
"The statements appear to be poorly labelled, difficult to understand and do not stand out from ordinary energy bills.
"As far as consumers are concerned, annual statements as they currently stand are not fit for purpose."
Plain English Campaign spokeswoman Marie Clair says: "Annual energy statements are confusing and inconsistent. Suppliers have fallen into the trap of using language that is familiar to them but unclear and often meaningless to the consumer.
"There needs to be consistency in the way suppliers present the information and the language they use. Common sense would suggest that the best bits are taken from all the suppliers and pulled into one standard format adopted by all. This would really benefit consumers and turn annual statements into a meaningful and useful piece of communication."
Energy UK, which represents suppliers, says the initiative had been a "huge undertaking".
A spokesman says: "The industry has worked hard to send the new statements to all of its customers. With 26 million homes in the UK this has been a huge undertaking. Those who have not yet received their annual statements should get them soon."
Further reading/Key links
Slash energy costs: Cheap Gas & Electricity
Your rights: Fight Energy Direct Debits
Capped tariff help: Is Your Cap/Fix Ending Soon?
Boiler protection: Boiler Cover