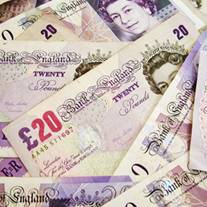 Opposition MPs have voiced their rage at government cuts that would see many consumers struggle to get free debt advice.
Almost 500 advisers will be made redundant nationwide as, from April, the £25 million-a-year Financial Inclusion Funding (FIF) given to free debt advice services, such as the Citizens Advice Bureau (CAB), will cease.
Labour MP Yvonne Fovargue, who secured yesterday's Commons debate, questioned where the Government expected people to go for advice if so many centres close (see the Debt Problems guide and Debt advisers to go MSE News story).
Fellow Labour member Jenny Chapman said she fears many will be forced into the hands of fee-charging, cowboy debt firms.
Their sentiments were echoed by many backbench MPs.
Free debt services directly assist over 100,000 people per year to help resolve debt problems.
In some areas, such as Birmingham, those in dire need will no longer be able to walk into a CAB centre to get help.
'Serious consequences'
Fovargue said: "Research from Money Advice Trust suggests that at any given time up to 5 million people report being in arrears with consumer credit and mortgage payments or find that their credit commitments are an unsustainable burden.
"Planned cuts to funding will significantly reduce the capacity of independent advice agencies to assist such people, which could result in potentially serious consequences both to the individual and the state.
"Where will people who are identified as being in debt by the financial health check offered by the national money advice service go? The number of local debt advisers will be dramatically reduced – to nil in many cases."
The Government already runs a money guidance service under the umbrella of the Consumer Financial Education Body, to be renamed the Money Advice Service in Spring, when it will add face-to-face services in 37 UK regions to the online and telephone help currently available nationally.
Fovargue: "A national telephone advice system could not help with our current problem of debt. Local knowledge, particularly about bailiffs, is vital."
Could dodgy firms benefit?
Such quality advice is usually not forthcoming from fee-charging debt companies. Only last month, 50 dodgy debt firms either voluntarily quit the sector, following an Office of Fair Trading investigation, or are likely to have their licences revoked by it due to widespread abuses.
Unscrupulous companies typically charge high, hidden fees and sometimes push borrowers into extra debt by selling unsuitable products.
Chapman added: "On the issue of where people will go for their debt advice, I suspect they will have somewhere to go, which will be into the arms of fee-charging providers who advertise their services and mercilessly use every opportunity to recruit people inappropriately to use their services."
Further education minister John Hayes, who was present at the debate, was non-committal on the subject and said he would pass concerns to the minister responsible, Consumer Minister Ed Davey.
He added: "I am sure the House knows the FIF was always due to close in March 2011. I understand the worry about the decline of face-to-face advice. It must support online and telephone advice, and we will look at how to reinforce that.
"Funding of £1 million has been confirmed for next year for the National Debtline. We need further work on how to support some form of continued additional face-to-face guidance."
However, he offered some hope over the future of the CAB.
Hayes said: "I shall make one further commitment on the CAB: as a result of representations received, and this debate, we commit to looking at what to do about the CAB on a cross-governmental basis."
Further reading/Key links
Get help: Debt Problems, Mortgage arrears and Redundancy guides