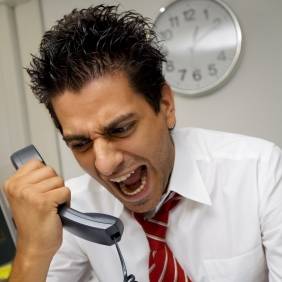 Consumer complaints about controversial payment protection insurance (PPI) have reached record levels.
Figures today reveal a new high of 24,955 gripes made to the independent Financial Ombudsman Service in the three months to 31 December. This is up from 21,320 during the previous quarter (see the PPI Reclaiming guide).
More are being held up as firms refuse to co-operate amid an ongoing legal review brought by the British Bankers' Association (BBA), as revealed by MoneySavingExpert.com last year.
Their failure to co-operate is in breach of Financial Services Authority (FSA) guidelines which compel firms to deal with official protests.
The Ombudsman wants extra funding to help deal with PPI complaints, which account for half its workload.
PPI is designed to cover loan or credit card payments if you cannot work.
It has been engulfed in a mis-selling scandal in recent years and is now the single most complained about product.
'Not responding'
Natalie Ceeney, head of the Ombudsman, says: "A number of major businesses are indeed now telling us they don't intend responding substantively to many of these complaints until a final outcome to the legal action is known.
"Regrettably, this means that many thousands of consumers are now not getting straightforward answers from some businesses."
She adds: "The sheer volume of these new PPI complaints, and the lack of meaningful co-operation from some businesses, is making it difficult for us to progress all these cases as rapidly as we would like."
The number of cases resolved in favour of consumers slowed sharply in the period between 30 September and 31 December to 66%, from 73% in the previous three-month period and 81% in the quarter before.
The BBA launched its judicial review against the FSA over rules that force providers to review millions of past PPI sales. Judges are still considering their verdict.
Overall complaints up
Its figures showed the service saw a total of 50,378 complaints lodged about financial products in the last quarter, up from 47,741 in the previous three months.
Of those, 53% were upheld in favour of consumers.
It saw a sharp rise in the number of consumer credit cases.
Complaints about point-of-sale loans – that enable goods to be bought and paid for in instalments – soared by 81% year-on-year to 2,179.
It is also seeing a steady stream of cases about store cards as consumers complain they are being hit with excessive charges for missing payments.
It is upholding around 80% of those complaints in favour of consumers against 74% on average in the last financial year.
Further reading/Key links
Ombudsman guide: Financial Fight Back
Reclaim mis-sold debt insurance: PPI Reclaiming
Other issue-specific reclaim guides: Bank Charges, Credit Card Charges, Direct Debits, Setting Off, Mortgage Arrears, Endowment Mis-selling