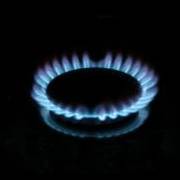 Energy companies that hike prices must give their customers at least 30 days' warning, the industry regulator has said.
Ofgem will require all power firms to give that notice period for any change in a contract which is detrimental for the consumer, such as a price rise. The ruling applies from 28 April.
The mandate is particularly significant given many experts forecast prices to rise again this autumn (see the Price hikes prediction MSE News story).
The intervention is a victory for MoneySavingExpert.com campaign to end what are effectively retrospective price rises.
Suppliers currently have up to three months to notify consumers after putting up their prices.
Andrew Wright, from Ofgem, says: "Today's changes will again show that we are serious about making sure suppliers play it straight with consumers.
"We believe 30 days' advance notification of price increases, coupled with our new proposals for more transparency and an end to complex tariffs, will give consumers more power to make informed switching choices."
Ofgem last week ordered firms to simplify their pricing structure (see the Ofgem price warning MSE News story).
The previous Government warned last year that it will take action itself if Ofgem failed to end retrospective price rises.
All good news?
The potential negative of the decision is that it waters down a loophole which allowed households to reverse a price rise for a few weeks if they then switch supplier.
Ofgem allows customers to reject price rises as long as they inform their supplier within 20 working days of receiving notification of the increase.
Users must then initiate a switch within 15 working days of informing their existing supplier they want to leave.
So had a rise already come into effect before notification from their supplier, consumers could have longer on the cheaper rate if they switch, though their new tariff may also rise in price given energy companies tend to have a herd mentality – when one increases costs, so do the rest.
While today's decision will water down the benefits of this loophole, it will prevent the majority of consumers who don't switch being hit with retrospective price rises.
Further reading/Key links
Slash energy costs: Cheap Gas & Electricity
Your rights: Fight Energy Direct Debits
Boiler protection: Boiler Cover