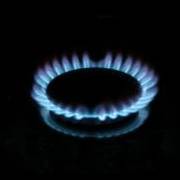 The energy regulator has threatened Britain's Big Six energy firms with action if they don't simplify prices.
Ofgem, often considered a toothless regulator, also accuses them of hiking household prices too quickly when wholesale prices – what power firms pay for their energy – rise but failing to cut them by the same rate when they fall (see the Cheap Gas & Electricity guide).
However, it has stopped short of demanding price cuts or the cessation of price rises though it is investigating Scottish Power as it is concerned the firm may be overcharging consumers who do not pay by direct debit.
If British Gas, EDF, Eon, Npower, Scottish & Southern and Scottish Power fail to "engage constructively" with Ofgem during the eight-week investigation period they will be referred to the Competition Commission which has the power to break companies up.
Ofgem chairman chief executive Alistair Buchanan says: "Energy companies have failed to play it straight with consumers.
"Consumers have told us energy suppliers' prices are too complicated. That is why we are planning to sweep away this complexity so prices are fully exposed to allow easy price comparisons. We are also backing these reforms with a tough approach to enforcement.
"Consumers must have confidence that energy companies are playing fair at a time when they are being asked to foot the £200 billion bill to pay for the investment Britain needs to ensure secure and sustainable energy supplies."
Price simplification
Ofgem's chief concern is that there is a lack of competition because of complex pricing.
Many firms charge more for the first set of units a household uses than the rest, in addition to a standing charge which is effectively the price to rent the pipes.
Ofgem wants firms to have one unit price and to have one tariff per payment method (such as direct debit or paying on receipt of bill). It says this would help consumers compare deals.
It wants a ban on suppliers automatically locking consumers into a new fixed term contract when their present one expires.
Ofgem also accuses the Big Six of raising prices in response to rising costs more quickly than they reduced them when costs fell. Prices rose by up to 9% during winter.
In particular, the Big Six usually make more profit from customers who take only their electricity or gas as a single fuel product from the provider which previously had a monopoly in their area, giving these firms a huge advantage over other suppliers.
The regulator believes consumers should be given more information about how retail prices relate to suppliers' costs.
Other reforms
Ofgem wants the leading firms to sell off up to a fifth of their electricity output in a move to "break the stranglehold" they have over the market.
The regulator also wants to give suppliers less freedom in how they interpret its rules by strengthening its conditions.
Will it work?
Martin Lewis, MoneySavingExpert.com creator, says: "It's important to remember an energy company's job isn't to keep us warm or prices low, it's to make money for its shareholders. After all, we sold them to the stock market twenty years ago.
"If we want fairness we need to rely on regulators and politicians, not the energy company chief execs.

"Ofgem has been a toothless tiger for years, but this morning it is finally growling. This is a serious attack on energy companies – and about time.
"It couldn't address the lack of transparency in pricing years ago. It introduced cumbersome annual statements when just forcing companies to put tariff details on their bill would've worked far better.
"Now the real question is whether Ofgem can stop the talk and walk the walk as a ballsy regulator backed up with strong political will."
Mike O'Connor, head of lobby group Consumer Focus, adds: "We welcome this explicit statement from Ofgem that the energy market is fundamentally failing consumers and that comprehensive and determined action is necessary to set it on the straight and narrow."
How to switch

While any change is still weeks, if not months away, you can still cut costs by comparing your tariff and switching, if necessary.

Anyone on their provider's standard tariff is almost certainly paying too much as the typical cost of such deals is around £1,100 a year whereas the cheapest online deals start at around £950.
To find the best tariff, compare the options available via a comparison site (see the Cheap Gas & Electricity guide).
The best deals are available to those who get their bills online and pay by monthly direct debit.
When switching, remember that when a firm describes its tariff as cheapest, it's based on an average and can vary massively depending on where you live.
The energy market is complicated so determining which is the cheapest provider for you depends on your location and how much power you use.
This is why a comparison, based on your circumstances, is key.
Further reading/Key links
Slash energy costs: Cheap Gas & Electricity
Your rights: Fight Energy Direct Debits
Capped tariff help: Is Your Cap/Fix Ending Soon?
Boiler protection: Boiler Cover
Official report: Ofgem