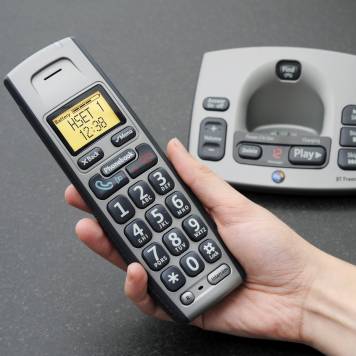 Telephone provider Primus Saver has launched the cheapest-ever standard landline rental package.
Households will pay £6.79 a month on its Line Rental Saver deal if they sign-up via comparison site Homephone Choices by 4 April.
The offer is based on a 12-month contract but does not include any inclusive calls.
The Primus Home Saver deal, which includes evening and weekend calls to landlines, costs £7.99 per month on a year-long tie-in if you sign up via Homephone Choices.
This deal is also available direct from Primus but costs £7.99 a month on an 18-month contract this way. The true monthly cost is £8.99 but as you get the first two months free, the overall price is £7.99.
In comparison, BT's basic standard line rental is £13.60 a month and includes inclusive calls to UK landlines at weekends.
Some services, such as Sky Television, require a BT landline though switching to Primus should make no difference in most cases as Primus still uses the BT network.
However, Sky says anyone who subscribes to its telephone service, Sky Talk, could pay £5 more if they also have Sky Broadband.
Slash call costs
Many home phone users can use prefix numbers to cut the cost of chargeable calls.
Where permitted, use the Callchecker or International Callchecker service to find out the cheapest override provider, as it can vary depending on the type of call made.
Some regular international callers save hundreds of pounds a year using prefix numbers.
Some providers, such as Sky and TalkTalk (where it owns the line – in some cases customers pay TalkTalk but still have a BT line), block the use of these numbers.
Primus charges 11p per call on its Line Rental Saver deal plus up to 6p per minute to call a landline and up to 24p a minute to call a mobile.
Can you switch if locked in a contract?
Even if you're tied into a deal, rules introduced last year by communications regulator Ofcom mean it will cost significantly less to exit early.
Instead of paying the full monthly cost for the remaining term, BT now charges £3 or £5 per month, TalkTalk charges £3 per month and Virgin Media £4 per month.
Further reading/Key links
Slash call costs: Home Phones, Cheap Mobiles