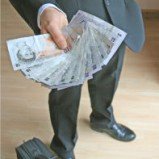 The court result is due soon after 10am this morning. We'll bring you the result and analysis in MSE News this morning.
A crucial High Court ruling that could force banks to re-open thousands of claims for mis-sold payment protection insurance (PPI) will be made this week.
The British Bankers' Association (BBA), the banks' trade body, is attempting to overturn tough rules laid down by the City watchdog, the Financial Services Authority (FSA) that could mean justice for millions of victims.
A judgement will be handed down at 10am on Wednesday, the Judiciary office for England and Wales has confirmed.
Since the BBA announced its intention to bring a case forward most major banks (other than Santander) have refused to deal with the vast majority of claims.
Even when consumers then complain to the independent Financial Ombudsman Services many banks refuse to disclose key information. This is a major factor in some PPI cases taking two years to resolve.
If the banks win, the FSA could be forced to re-think its approach. If the FSA wins, banks will have to accept its decision.
However, it is possible the losing side will appeal which would prolong the current stalemate.
What's this all about?
The FSA wants banks to review their past sales of PPI – designed to cover loan or credit card payments if you cannot work – and where they identify wide-scale mis-selling (according to FSA definitions), they must contact customers themselves, possibly paying out, rather than waiting for victims to put claims in first.
Some estimates suggest this could lead to £2 billion in payouts.

The banks argue the review isn't fair and is based on retrospective rule making.
They claim the FSA is unfairly applying rules it drew up last year to judge past cases where sales were made before the change.
Keep reclaiming
Despite the status quo, there is no official 'hold' on PPI reclaiming, as there was with bank charges, when a test case was announced in July 2007.
In fact, the banks are breaking FSA rules by not dealing with claims, though the regulator is failing to hold them to account.
Importantly, even if a bank puts you on hold, you still have a right to go to the Ombudsman, the independent adjudicator of financial disputes.
While the case may take longer to resolve than normal, it still offers hope, given the Ombudsman upholds over two thirds of claims (see the PPI Reclaiming guide).