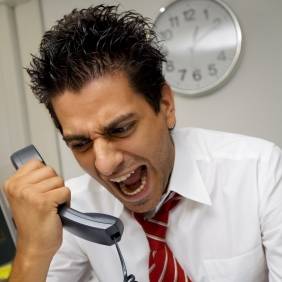 New powers to fine organisations for bombarding consumers with unwanted marketing calls and messages have been made into law this week.
The powers, which came into force yesterday as part the Privacy and Electronic Communications Regulations (PECR), will give watchdog, the Information Commissioner (ICO), increased powers to audit companies and investigate breaches.
The ICO will now be able to fine businesses and organisations up to £500,000 for sending unwanted emails and texts, as well as making live and automated marketing phone calls.
Spam messages have become an increasing problem for consumers and only last week we reported a rash of firms are bombarding people with mis-leading texts about reclaiming mis-sold personal protection insurance (see False PPI texts MSE News story).
Information commissioner Christopher Graham says: "The ICO has been calling for increased powers to regulate breaches for some time.
"The changes to the regulations will grant us the right to impose significant monetary penalties for the most serious breaches of the rules and give us improved powers to investigate companies that make nuisance marketing calls."
Energy companies are also often guilty of other types of unwanted marketing such as door-step selling, with Scottish and Southern Energy being found guilty of mis-selling during door-to-door sales visits earlier this month.
However, in May 2010, energy companies agreed to stop cold calling people who live in recognised 'no cold calling zones' or who display signs or stickers saying 'no' to cold callers, following pressure from watchdogs (see the Beat cold callers guide to print a door sticker).