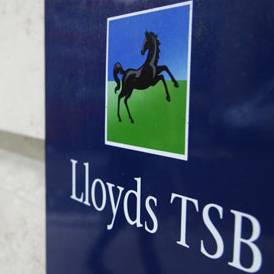 Lloyds Banking Group has admitted defeat and is pulling out of legal action to stop the multi-billion pound payout of payment protection insurance (PPI) compensation to mis-selling victims.
The UK's largest bank – which includes Lloyds TSB, Bank of Scotland and Halifax – has set aside £3.2 billion in its interim results today to pay claims, admitting redress is appropriate in many cases.
The decision is a massive boost to consumers who for years were flogged PPI by bank salesmen, often under duress or where it was unsuitable for them. They now stand a much better chance of compensation. For full information on how to reclaim, read the PPI reclaiming guide.
The banks' trade body, the British Bankers' Association, lost the key judicial review in the High Court last month but may still appeal, which could drag the case on for years (see the Banks lose PPI case MSE News story).
It was trying to overturn Financial Services Authority (FSA) rules implemented last December that forced banks to review past sales of PPI that the watchdog initially estimated could lead to over £3 billion in compensation for consumers.
Lloyds now says it will contact those mis-sold and offer redress.
Despite the huge blow of the loss of its biggest member, the BBA says it is still considering whether to appeal.
A Lloyds spokesman says: "We will no longer be participating in the BBA's judicial review.
"We believe this draws a line under the issue. The £3.2bn represents our best estimate of the likelihood of customers redress plus administration costs as agreed with the regulators.
"Drawing a line under this issue does exactly that and is also in the interests of the long term stability of our business."
Massive victory
Not only have many banks mis-sold PPI for years, most (other than Santander) have not been handling complaints since the BBA announced it would launch a legal challenge last October.
Dan Plant, MoneySavingExpert.com money analyst, says: "This is a massive victory and vindication of what consumers, and now the court, have been shouting loudly.
"Lloyds has finally seen sense, yet as millions of PPI policies have been mis-sold over years, the other massive institutions involved must now follow suit, own up that customers were badly treated and give the billions of pounds back.
"This is further evidence the illegitimate hold placed on claims must stop immediately, and hopefully the FSA will take strong action to make this happen.
"Anyone who thinks they may have been mis-sold a policy should immediately contact the seller, demanding the money back."
Not only is Lloyds' withdrawal significant, so too is the amount it's set aside. The FSA initially estimated a payout of £3 billion to those mis-sold in the past by the industry as a whole.
However, the fact Lloyds alone is setting aside £3.2 billion suggests this prediction is way off. Suggestions today indicate the true figure could be closer to £7 billion or £9 billion.
What are other banks doing?
Barclays, HSBC and Royal Bank of Scotland are not making any further comment on the matter.
Santander was never involved in the case.