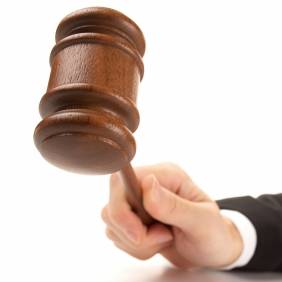 Banks have lost a crucial High Court judicial review into the future of payment protection insurance (PPI) reclaiming.
Also See
The British Bankers' Association (BBA) trade body failed to overturn Financial Services Authority (FSA) rules that force banks to contact and compensate those mis-sold PPI – to cover loan and credit card payments if you cannot work – even where no complaint has been made.
However, the BBA says it will consider an appeal which would prolong the process (see the PPI Reclaiming guide).
It has also defiantly stated banks will keep consumers' claims on hold until the next steps have been decided.
What was the argument about?
The FSA implemented rules last December that forced banks to review past sales of PPI that the watchdog estimates could lead to over £3 billion in compensation for consumers.
Banks must use new guidelines, also put in place last year, to judge whether those polices, flogged in the past, had been mis-sold. The BBA argued it was wrong to retrospectively apply new rules to old cases.
Where a lender has compensated large numbers of victims, it must also contact others sold in a similar fashion even if those borrowers have not complained. This is known as a 'root cause analysis'.
It's thought almost three million people could be entitled to compensation under this order.
The High Court ruling states: "There is no doubt that the rules on root cause analysis are lawful. The guidance that the discovery of systematic problems should lead to compensation for non-complainants is lawful."
Our view
Martin Lewis, MoneySavingExpert.com creator, says: "This is great news. But let's not forget the banks have behaved abominably.
"They've deliberately mis-led reclaimers by telling them everything is on hold and used the memory of the bank charges hold to make it seem legitimate.
"The hold's not been agreed by the FSA or Financial Ombudsman Service, who have both lambasted it, and has potentially left 100,000s – each trying to reclaim £1,000s – wrongly in limbo and the Ombudsman over-stretched.
"If this goes to appeal they cannot be allowed to continue. If banks don't play ball they should not be allowed to complain at all.
"The FSA has licence to suspend their insurance business. I don't want that to happen but it is the only credible threat."
"It's time we had a system of collective consumer redress. The fact the banks can deliberately reject claims to put people off taking it further, even though the vast majority who go to the Ombudsman win, is against natural justice and needs to stop."
What does this mean for consumers?
Since the BBA announced its intention to bring the judicial review last October most banks, other than Santander, have put the majority of claims on hold.
Today's ruling should re-open the floodgates, but the BBA says in a statement: "We are disappointed with today's judgment and need to consider the next steps, including whether it would be appropriate to apply for permission to appeal.
"Any complaints that are directly affected by the judicial review and therefore cannot be decided will continue to be placed on hold until the next steps have been decided."
The FSA responds: "The FSA has not put a waiver in place so firms must continue to deal with complaints where possible. Failure to do so may result in enforcement action."
However, MoneySavingExpert.com understands the FSA will sit back, giving the banks breathing space, until the BBA decides whether or not to appeal.
Crucially, PPI reclaiming was never dead. It was only held up by the banks' delaying tactics, forcing some cases to take well over a year to resolve. The independent Ombudsman is still dealing with cases.
Assuming the ruling stands, banks must push ahead with reviewing past sales and offering compensation.
Importantly, even if a bank puts you on hold or rejects you, you still have a right to go to the Ombudsman.
While the case may take longer to resolve than normal due to the volume of cases and the banks' refusal to disclose all information, it still offers hope, given the Ombudsman upholds over two thirds of claims (see the PPI Reclaiming guide).