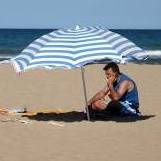 From tomorrow it will be cheaper to use your mobile abroad, as changes to European roaming rates come into force.
Current European Union (EU) rules already mean consumers abroad can't be charged more than a set rate to make and receive calls or send and receive texts, but tomorrow's changes will see the maximum price cut.
Key Points
The maximum price of making and receiving calls in the EU is going down
Although the maximum cost to send and receive texts will stay the same
Consumers should also be aware of hefty data roaming charges
The amendment to the regulation, which applies to all countries that are members of the EU, means:
Calls will cost no more than €0.35 (around 31p) per minute to make. This excludes VAT, down from €0.39.


The maximum cost to receive calls will be €0.11 (around 10p). This is down from €0.15 per minute, excluding VAT.


The price of sending a text will remain the same. It will cost no more than €0.11 (around 10p) per text, excluding VAT. Consumers cannot be charged to receive texts.
The price reductions follow cuts to roaming costs made on 1 July last year (see the Maximum cost of using mobiles in Europe slashed again news story).
The current roaming rules will apply until June 2012 and the European Commission is due to present its plans for post-June 2012 next week. The aim is to further reduce prices by strengthening competition among operators.
Data roaming
Consumers are however often caught out by hefty mobile internet charges, otherwise known as data roaming, although last year the EU Parliament introduced a cap of roughly £49 (which includes VAT) per month on data roaming prices.
Last year's rule change means the operating network must send customers a warning when they reach 80% of their data-roaming billing limit.
If the limit is reached, the operator must cut off the mobile internet connection unless the customer has declared in advance a wish to continue data roaming above their agreed limit in a particular month.
However, £49 is still a large amount, so to ensure you keep internet use to a minimum, use free wi-fi zones if your phone supports wi-fi and make sure you turn off data roaming on iPhones and other smart phones before you leave the UK as apps and email systems may use data when you are unaware.
Telecommunications watchdog, Ofcom also warns if you are planning to travel outside of Europe, it is especially important to check roaming prices before you go, as they can be higher.
Some operators will allow you to set a monthly limit on using mobile internet outside of Europe, to help avoid unexpected bills.
If you're going outside of the EU it might also be a good idea to switch off you voicemail before you leave, as you could be charged when someone leaves a message on your voicemail (as well as when you pick the message up).