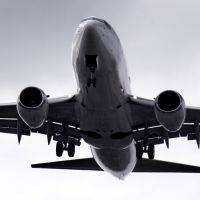 Rules on how airlines display prices are being investigated by the European Commission (EC).
Brussels has ordered an independent study looking into how effectively the current regulations ensure consumers are clear about what a flight will cost when they shop around.
Many airlines hide the true cost from consumers by adding 'avoidable' extras such as checked baggage later in the booking process.
Key Points
EC to probe airline prices
Action called for by Labour MEP
Lufthansa and Swiss introduce card charges
Some fees are "compliant" with regulations, according to the EC, because carriers only have to list unavoidable charges in the initial, advertised price.
The investigation, therefore, is not into the airlines but whether the rules need changing.
Airline tricks
However, some airlines stretch the rules to the max by charging consumers to pay by plastic unless they have an extremely rare type of card.
The EC was prompted into action after Labour MEP Brian Simpson, also chairman of the powerful European Parliament Transport Committee, raised concerns airline prices are not displayed clearly.
Siim Kallas, EC vice president, said in a written reply to Simpson last month: "The European Commission shares your concern on the efficiency of price transparency rules in Regulation 1008/2008, caused by some airlines' marketing practices.
"The final price at the time of payment increasingly differs from the announced price, rendering price comparison impracticable and leading to frustration, and consumer mistrust.
"My services have just launched an external study to determine to what extent price transparency rules meet their objective."
Simpson says: "Flyers are being ripped off by an endless list of charges that airlines add to the prices they advertise.
"I am calling for the European Commission to look at how passengers are being misled and how it can force airlines to be more transparent in showing holidaymakers exactly what they're buying."
The results of the study will be released this autumn and a decision on what action to take will be outlined next year.
Card surcharges
Budget airlines in particular have long been criticised for their unclear pricing structure and hefty card surcharges.
Earlier this year, the Office of Fair Trading (OFT) ruled in response to a super-complaint made by consumer group Which? that card surcharges have to be made clear to consumers (see the Budget airlines get kicking news story).
The OFT stated budget airline surcharges must be available via just 'one click' and not simply revealed at a later stage.
However, the OFT has no power to prevent budget airlines from adding these surcharges, and only this week, two airlines, Swiss and Lufthansa, announced they will charge £4.50 to use debit and credit cards from 2 November.
Richard Lloyd, executive director of Which?, says: "It's unbelievable two airlines have introduced card fees just weeks after the OFT agreed they are unfair and misleading."