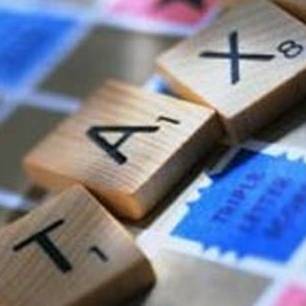 Consumers in Suffolk should beware of a cold calling scam from a company illegally claiming to be MoneySavingExpert.com.
Suffolk Trading Standards is warning of a fraud where consumers are told they are due a tax rebate and then asked to buy an online voucher, and give it to the criminals in exchange for a rebate cheque.
Key Points
Firm cold-calling with tax rebate scam
Illegally using our name
Consumers warned not to fall victim
The fraudulent company has been illegally using both the MoneySavingExpert.com name and company address to give it credibility, referring to itself as "Money Saving Expert" when phoning.
We never cold call anyone, let alone provide cheques to consumers for tax rebates or any other purposes.
The company, whose true identity is unknown, has also falsely claimed to be representing the 'Ministry of Finance', when there is no such department in the UK.
The scam
The fraud works by asking consumers to buy a Ukash voucher, which is a legitimate online credit people buy using cash then use to pay for goods online, in exchange for a tax rebate cheque.
The scam was highlighted earlier this month when a consumer contacted Suffolk Trading Standards after a company cold called him, saying he was due a tax rebate of nearly £6,000.
Wendy Alcock, campaigns coordinator at MoneySavingExpert.com, says: "As campaigners on consumer rights we sadly hear tales like this every day.
"Scammers are good at making their scams look authentic and millions are caught out each year but it's great to see in this case the consumer knew things didn't add up and contacted their local trading standards.
"We urge anyone else who is unsure of a company's claims to do the same."
Been scammed - what should you do?
Suffolk Trading Standards is warning people using Ukash vouchers not to provide the code on the voucher to anyone calling them, particularly if they are claiming to be able to reclaim tax rebates, bank charges or similar.
County councillor Colin Spence, portfolio holder for public protection, says: "Consumers should be very wary of contact via distance communication from companies asking for an upfront fee or the purchase of money vouchers in exchange for tax rebates.
"In this case a well known company name has been used to try to provide the scam with some creditability and lure consumers into parting with hard earned money.
"The best advice we can give is if the offer appears too good to be true, it probably is."
Anyone who suspects that someone may be trying to scam them should either contact their local trading standards, call Consumer Direct on 08454 04 05 06 or phone Action Fraud on 0300 123 2040.