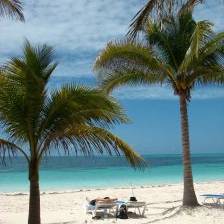 If you've unwittingly bought travel insurance because an airline or booking website automatically opted you into cover then MoneySavingExpert.com is today urging you to reclaim that cash.
Very few consumers have attempted to get their money back this way so we are appealing to victims not to put up with shoddy behaviour from travel firms anymore.
Key Points
Travel firms flout rules by auto-selecting insurance
If mis-sold, try to reclaim
Chances of success unclear, but try your luck
As few have claimed, there is little precedent to indicate your chances of success, though it is clear many firms have flouted the rules, which points to potential redress.
If that happens, it will create the precedent to help others.
What's the issue?
Many firms pre-select the 'yes' option for travel insurance on online booking forms, meaning those who fail to act or don't notice it face steeper holiday costs. In some cases this can exceed £250 for a family of four (See the £250 holiday trap MSE News story).
Earlier this week, we published the results of our research into which travel firms still automatically pre-tick boxes for optional products, including travel insurance, despite numerous warnings from the authorities (see the Travel firms still flout rules news story).
Our investigation found Opodo and Lastminute.com still pre-select optional travel insurance products. Past offenders include budget airlines EasyJet, Flybe, Jet2 and Monarch, as well as internet booking firms Expedia and Netflights.
Ryanair also makes optional travel insurance unclear. Rather than asking whether or not they want cover, it asks passengers to select the country they live in for the purpose of buying insurance. The only way to escape is to select 'No Travel Insurance' which is among the list of countries.
What are the rules?
Firms selling travel insurance have to abide by Financial Services Authority (FSA) general insurance rules. An FSA spokesman says "pre-ticking the insurance box interferes with customers' ability to make an informed decision".
What are your chances of success?
You stand a greater chance of getting your money back if you are claiming on insurance purchased from 1 January 2009 onwards, as this is when FSA rules on travel insurance were applied to travel firms.
The independent Financial Ombudsman Service, which arbitrates on disputes between insurance providers and consumers, can only rule on cases where cover was bought after that date.
The Ombudsman says because there has been little precedent previously on this subject, it cannot give guidance as to your chances, though it is worth a try.
It adds you're more likely to be considered for compensation if there was no terms and conditions box for insurance purposes you had to tick.
If you bought insurance before 2009, it may still be worth trying to claim from the firm who sold it to you but with a lower chance of success.
If successful, please report your victory in the discussion link below.
What should you do?
First complain to the firm which originally sold you the product.


For post 1 January 2009 sales, if you do not receive a satisfactory response within eight weeks or you're rejected earlier, take your complaint to the Ombudsman.


Meanwhile, if you unwittingly purchased optional travel insurance over the last 14 days, you still have until two weeks from the sale to cancel and get a refund.
Should you buy travel insurance?
Travel insurance is important as it can cover you for thousands of pounds worth of costs if the worst happens.
However, it is expensive when buying from an airline or travel site. In addition, many will already have it in place via an annual policy.
What about other sneaky airline charges?
It's not just travel insurance that firms automatically opt consumers into. Our investigation found some airlines also pre-tick boxes so you pay for checked baggage or in-flight meals.
This is a clear breach of EU rules which state all optional charges cannot be automatically added. However, there is nothing the UK regulator, the Civil Aviation Authority, can do to enforce EU legislation at this stage. It expects to have these powers within the next year.