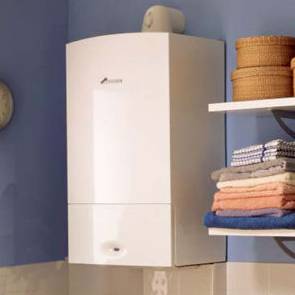 Home repairs group HomeServe says it has halted telephone sales and will retrain nearly 500 call centre staff, after discovering possible mis-selling of its household emergency policies.
The company, which has three million UK customers and insures against and repairs burst pipes, broken down boilers and electrical problems, has taken action following an internal review into its telesales operations and procedures. For details of what to think about when buying this type of product, read our Boiler Cover guide.
Key Points
Probe into possible mis-selling
Telephone sales halted
Claims will not be affected
The probe, which also included an independent report by accounting firm Deloitte, found cases where HomeServe's sales processes "did not meet the company's required standards".
The problems are reported to centre on scripts used by HomeServe's sales team to explain pricing and policy details.
As a result, the company's telesales will not resume again until a staff retraining programme for employees has been completed and HomeServe has developed new scripts.
Consumers can still buy HomeServe products through its website, as this sales channel hasn't been affected by the results of the review.
HomeServe action
Currently, all 'outbound' sales calls, which refers to the company itself phoning consumers to sell products, will not resume until relevant staff have been retrained. HomeServe has not disclosed how long this is likely to take.
'Inbound' calls from consumers to buy its products are also suspended, although this service will resume tomorrow.
HomeServe says throughout the course of the review it has "been in regular dialogue" with its regulator, the Financial Services Authority (FSA).
The FSA says it can't comment on individual companies.
Will my policy be affected?
HomeServe says customers making a claim or renewing their policy will be unaffected by what has happened.
What if I've been mis-sold?
The company says there is no evidence of definite mis-selling.
The sale of all HomeServe insurance products are however regulated by the FSA, which means if you believe you were mis-sold you can make a complaint to the Financial Ombudsman Service.
First complain to the company involved. If you're rejected or don't get a satisfactory response within eight weeks, you can complain to the Ombudsman, which has the power to award compensation.
What HomeServe says
Richard Harpin, HomeServe chief executive, says: "We are determined to ensure customers receive the highest standards of service and we have therefore taken swift action to address the issues identified by our review.
"We have commenced a programme to re-train staff. We will resume marketing once we are confident that our sales processes meet the standards that we and our customers expect."