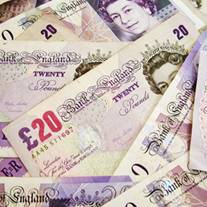 The so-called 'free' banking system in the UK is a myth and has led to "damaging decisions", the regulator claims.
Andrew Bailey, director of banking at the Financial Services Authority, told the Future of Retail Banking Conference yesterday that there is no such thing as free banking and this belief has lead to unhelpful and damaging decisions on the supply of products.
While many don't pay any fees, consumers who are overdrawn, especially those beyond their limit, are essentially subsidising everyone else's 'free banking' with sometimes hefty charges.
Clydesdale Bank, for example, charges £35 per transaction if you're over your limit.
Bailey said: "There is of course no such thing as free banking. What it really stands for is that charges are levied inconsistently across products supplied by banks, with the consequence that some appear to be free.
"It also leads to what in my view are unhelpful and damaging decisions."
Banks have also used the mis-selling of payment protection insurance to fund their products as the huge income has often subsidised lower loan rates.
Bailey is calling for the cost of products to be made clearer to consumers.
He added: "There is huge pressure on the retail banking industry. But there are huge opportunities to change the model, and above all, give the public what it wants at a fair price, with transparent terms."
This week, banks agreed to a government-backed code to help limit overdraft charges when a customer exceeds their limit (see the Bank charges code news story).