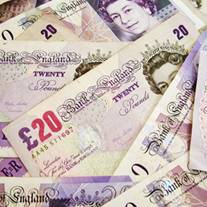 New switching bribes mean for the first time five major providers have hardcore promotions vying for the coveted best-buy crown.
Three big high street banks have recently launched new or improved incentives, meaning there's now an unprecedented five giants offering switching deals.
First Direct and Halifax have both recently improved their switching offers, while HSBC has launched a new deal, all three of which join both Santander and Nationwide Building Society's existing switching promotions.
However, while all the accounts have no monthly fees, to qualify for the perks you have to pay in a minimum amount each month.
The giants battling for business (for full info on all the accounts see the Best Bank Accounts guide)
Halifax. The Halifax Reward account gives a £100 bonus plus £5 each month when you deposit a monthly minimum of £1,000, although if you get this account, don't go overdrawn as you'll face £1 a day charges.
First Direct. The First Direct 1st account gives a £100 intro bonus, plus an extra £25 if you switch via comparison site MoneySupermarket.com. The account also comes with a £250 0% overdraft (15.9% above that), though no in-credit interest. To get it you need to pay in a monthly minimum of £1,500.
Santander. The Santander Preferred current account gives a £100 bonus, a year's 0% overdraft (then 50p per day up to a maximum of £5 per month) and 5% in-credit interest on up to £2,500 for a year. You need to pay in a minimum of £1,000 each month.
HSBC. New or existing customers who haven't used the switching service for the HSBC Bank Account can get 6% in-credit interest on up to £2,500 for the first year, although you have to pay in a minimum £500 each month.
Nationwide. New and existing Nationwide FlexAccount customers get free European multi-trip travel insurance for those up to age 75, if they deposit a minimum £750 a month.
To get these accounts you need to have a decent credit rating, although if you've had past problems you should still be able to get a basic bank account.
MoneySavingExpert.com creator Martin Lewis says: "Finally, there's a chink of light in the current account market. Competition is starting to sizzle, at least for those with decent credit scores, within their overdraft limits.
"Most interesting is HSBC's involvement as it's one of the original big four, who usually rely on the legacy of their huge customer base from a bygone age of banking.
"Hopefully that dominance is ending and banks are starting to realise if they want to keep good customers they can't get away with paying pitiful interest and giving bog-standard service.
"For customers this is a huge boon. Banks are trying to bribe you to switch, delight in it and shove the cash happily into your pocket.
"Switching is much easier than it used to be. Direct debits and standing orders are moved for you, though always ensure people who pay you know your new details.
"For safety, keep the old account open for at least three months, with a small amount of funds in as a safety net."